I don't know about you guys but I love BBQ's in the summer.  It is so fun to get the family together and grill up an amazing meal!  Sometimes it is is hard to know what to grill, or what to bring as a side to a family potluck.  Well my friends, I have got you covered with this round up!  There are so many amazing things to grill and sides to take, you will never have to wonder what to have at your summer BBQ again!
Amazing Main Dishes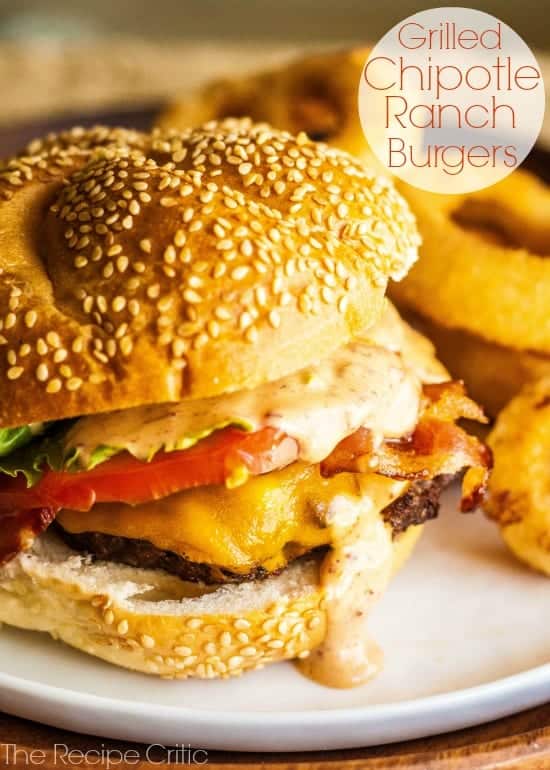 Grilled Chipotle Ranch Burgers
Grilled BBQ Chicken Pizza with 10 minute Crust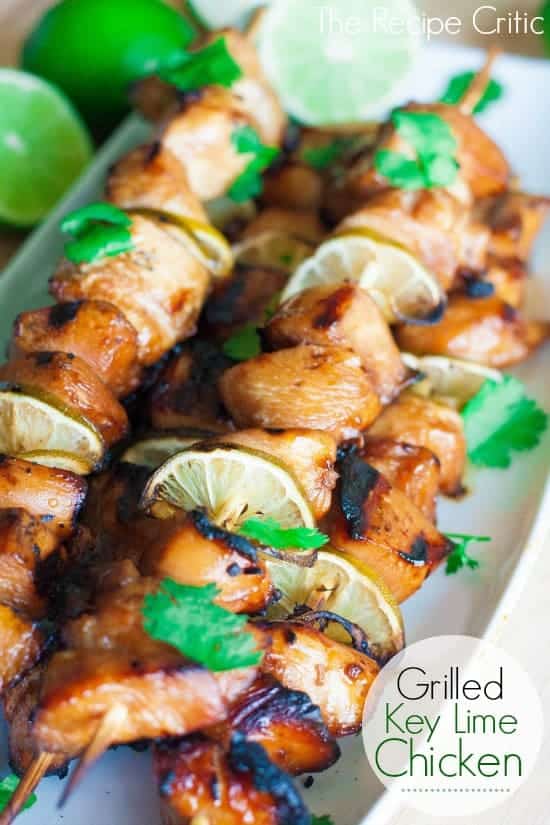 Grilled Greek Tacos
Bacon & Blue Cheese Burgers with Creamy Buffalo Sauce
Grilled Sweet Balsamic Steak Bundles
Chicken Shish Kebobs 
Dijon Brown Sugar Marinated Steak
Slow Cooker Honey Barbecue Chicken Sandwiches
5 star Grilled Teriyaki Chicken
Spicy Hawaiian Chicken Burgers
Grilled Chicken & Cucumber-melon Salsa
In -n-out Cheeseburger
Grilled Lime Coconut Chicken with Coconut Rice
Marinated Steak Shish Kabobs
Hawaiian Grilled Chicken
Grilled Monterey Chicken
The Best Burger and Secret Sauce Recipe
Grilled Honey Mustard Chicken
Sweet and Spicy Bacon Chicken
Amazing Sides
Spaghetti with Parsley Pasto
Strawberry Pretzel Salad
Macadamia Key Lime Pie
Antipasto Pasta Salad
Broccoli Salad
White Texas Sheet Cake
Strawberry Spinach Salad
Peanut Butter Bars
Berries on a Cloud
Grilled Corn on the Cob
Snickers Caramel Apple Salad
Baked Potato Salad
Amazing BBQ Baked Beans
Strawberry Cucumber Salad
Easy Creamy Coleslaw
Pistachio Salad Pudding
Strawberry Spinach Salad with glazed walnuts and Feta Cheese
Bacon Ranch Grilled Jalepenos
Fresh Lime Salsa
Fresh Fruit Salad with Citrus Glaze
S'mores Cookie Bars
Pear & Blue Cheese salad with Candied Pecans
Copycat KFC Coleslaw
5 minute Jello Salad
Mini Key Lime Pie
Subscribe to the Recipe Critic Blog and get family friendly recipes via e-mail.
I am Alyssa and the blogger behind The Recipe Critic. I started my blog in June of 2012 as a place to share my passion for cooking. I love trying new things and testing them out with my family.
Latest posts by Alyssa Rivers (see all)