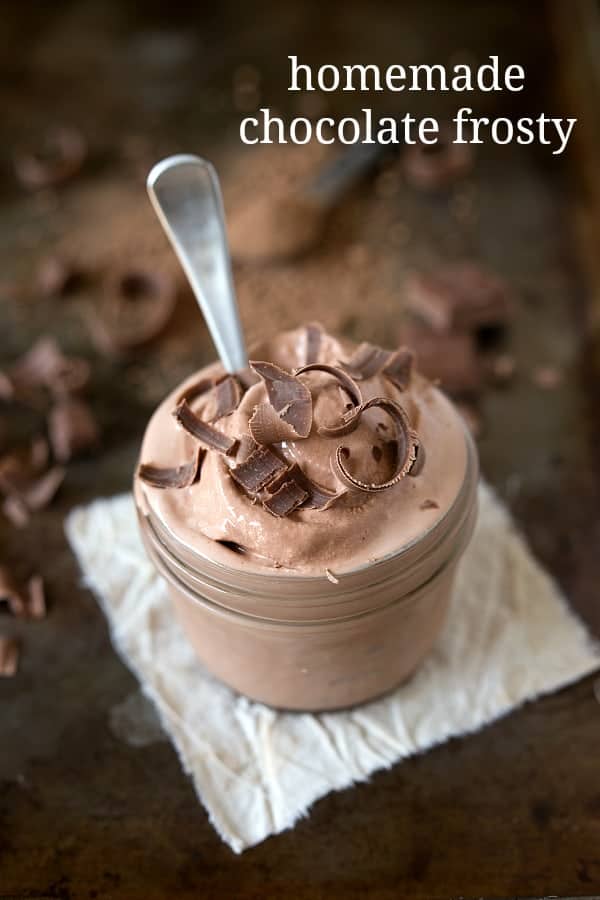 Hey guys! Chelsea from Chelsea's Messy Apron stopping in with a delicious dessert for you all to try! I've heard parts of the States are completely FROZEN right now, but it's been crazy hot here. (I'm living in Australia right now.) We've even had some days well into the hundreds degrees.
That's probably not something you want to hear if you are currently in the negatives! But it's my explanation for an ice cream treat. 🙂 So if it's too cold for frozen desserts, file this one away for a hot day. And if it happens to be warm where you are, you are going to want to make this ASAP! It's super simple to make and absolutely tasty!

Homemade Chocolate Frosty
Author:
Chelsea from Chelsea's Messy Apron
Ingredients
1 container (8 ounces) frozen whipped topping
¼ cup instant chocolate pudding mix, dry
1 teaspoon vanilla extract
½ cup whole milk
½ cup ice cubes
Instructions
Combine all of the ingredients for the into a blender. Blend until smooth and transfer into a prepared ice cream maker.
Freeze according to manufacturer's instructions.
Remove and enjoy immediately or transfer to the freezer (in an airtight container) if you are saving this for later.
(Freeze any leftovers in an airtight container.)
 Here are some more simple desserts from Chelsea's Messy Apron:
Easy, 30 minutes (no rise) Cinnamon Roll Skillet Cake
30-minute Chocolate Waffle Pie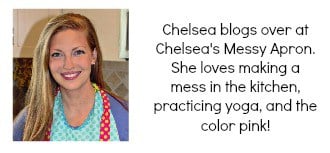 Subscribe to the Recipe Critic Blog and get family friendly recipes via e-mail.
Chelsea is the blogger behind Chelsea's Messy Apron.She is always experimenting in the kitchen and making new things to eat."Or I am in the kitchen eating.Both are good."She tries to eat a balanced diet of healthful foods, but she loves desserts.You will find most of her recipes are healthy and easy, but still taste great!She has found that eating is all about balance and she hopes that that is the case on her site!
Latest posts by Chelsea Lords (see all)