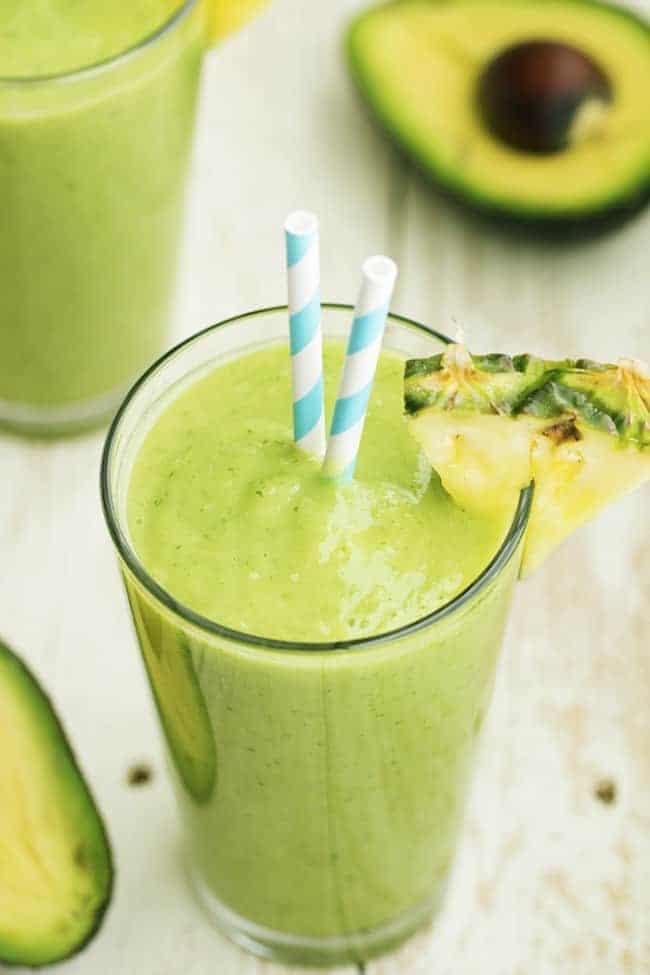 Creamy Avocolada Smoothie
Author: Alyssa
Prep time: 5 mins
Total time: 5 mins
Avocado, pineapple, spinach, kale, coconut and lime come together in this delicious and perfectly smooth smoothie. There are so many delicious things packed into this smoothie you are sure to love!
1 ripe avocado
3 cups of diced pineapple (chilled)
1 cup spinach
1 cup kale
2 cups of coconut water
3 T agave nectar
3 T of lime juice
1 T of coconut butter or oil
2 tsp of vanilla extract
Put avocado, diced pineapple, spinach, kale, coconut water, agave nectar, lime juice, coconut butter, and vanilla into the blender.
Blend until smooth. Enjoy!
Recipe by
The Recipe Critic
at https://therecipecritic.com/creamy-avocolada-smoothie/