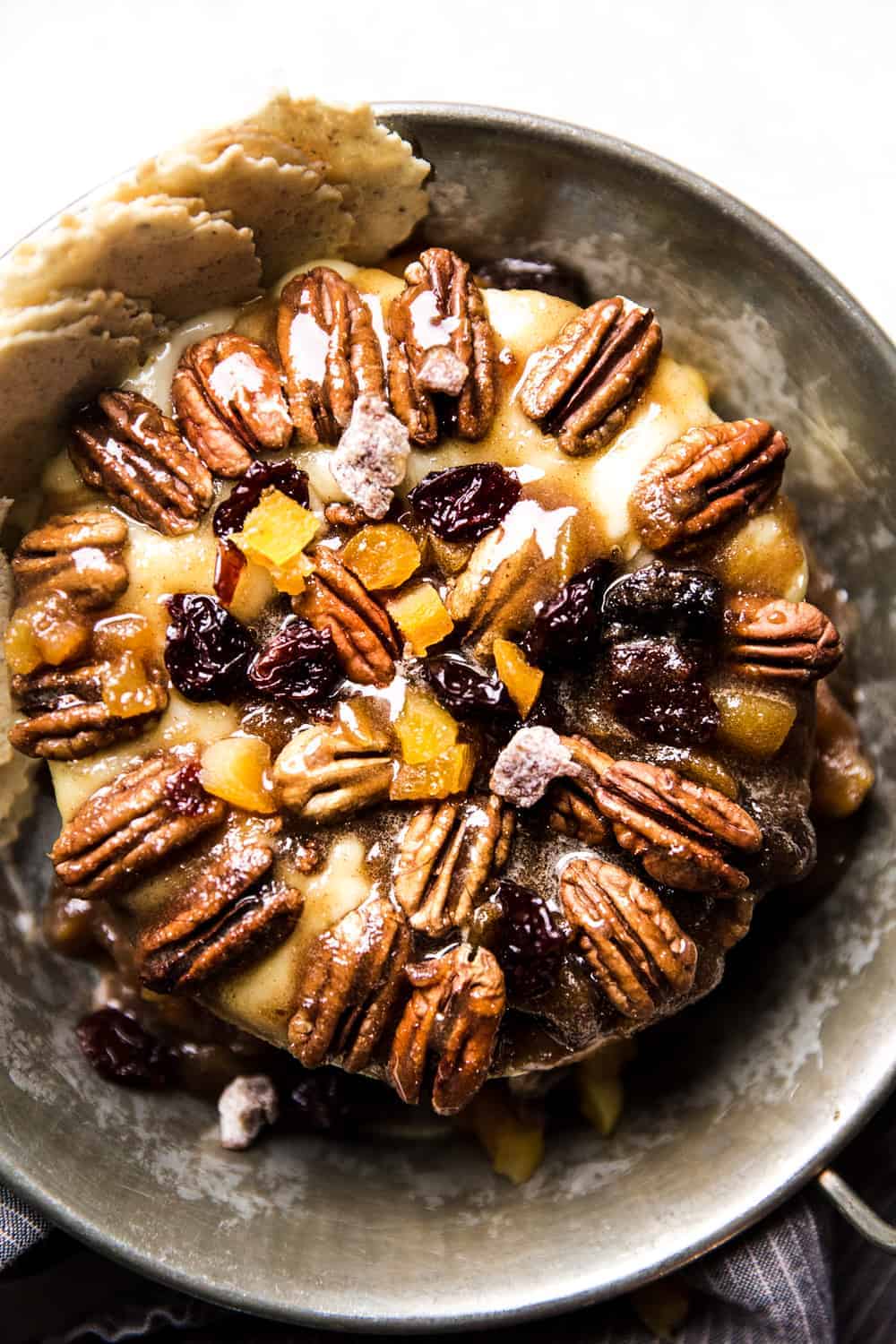 Author: Alyssa
1 (13 oz.) wheel Brie Cheese
½ cup Fisher Nuts Pecan Halves (roughly 25)
1 cup mixed dried fruit roughly chopped
½ cup brown sugar
½ cup pure maple syrup
¼ cup water
½ tsp cinnamon
Pinch of salt
crackers
Preheat oven to 350°F. Using a sharp knife, remove the rind off the top off of the brie, keeping the sides in tact. Set brie wheel into a small rimmed baking dish or oven proof skillet and bake on center rack for 10 minutes.
In a small saucepan heat sugar, maple syrup, water, cinnamon and salt over low heat stirring constantly until sugar is dissolved. Add in dried fruit and stir once more. Keep warm until brie is done.
Once brie is done pour the syrup and dried fruit mixture over the warm brie. Serve immediately with crackers.