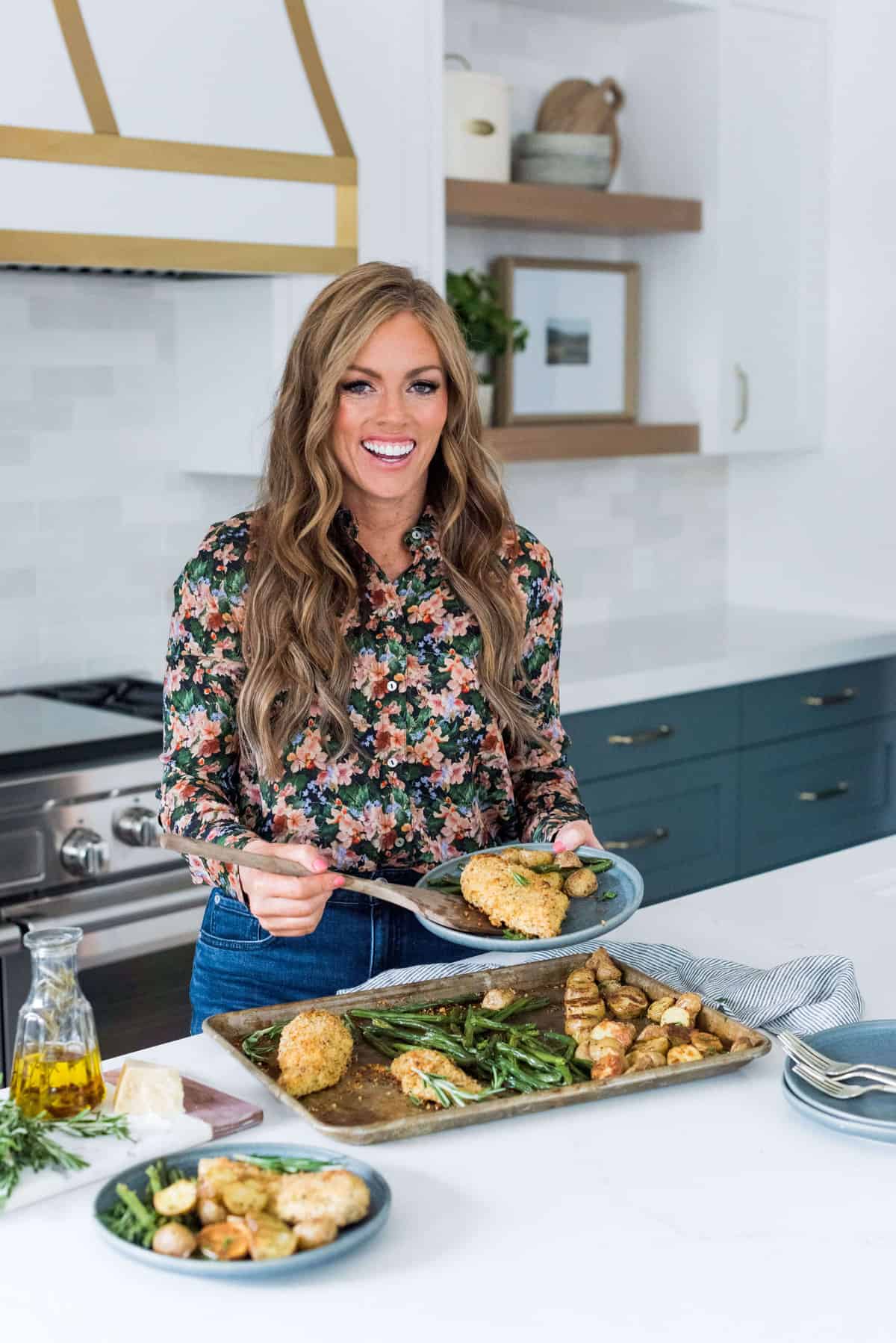 Welcome to my kitchen! I am Alyssa Rivers and the foodie behind The Recipe Critic. The blog launched in 2012 as a place to share my passion for cooking. I love trying new things and testing them out with my family. Each recipe is tried and true, family-tested and approved. Inspired by cookbooks, other food blogs, magazines, and family recipes, I try to make practical and easy family friendly recipes on my site that can bring your family together at the dinner table.
Nestled in Utah, I spend all of my free time being a busy wife and mother of four children. They can be my toughest critics when it comes to the food that I make. They especially enjoy cooking in the kitchen with me and helping to create delicious recipes to share.
The Blog
The Recipe Critic has grown and blossomed to become a huge part of my life. It attracts a diverse group of devoted readers across the globe reaching over 10 million readers per month. It has more than 300,000 daily readers with over 11 million Facebook followers,  300,000 Pinterest followers and 100,000 Instagram followers. I have been featured in Buzzfeed, The Huffington Post, Delish, Today Food, Good Morning America, Woman's Day, Cosmopolitan, the Deseret News, the Salt Lake Tribune, and Studio 5 KSL. I have also worked with several brands such as McCormick, Pillsbury, Quaker, Lucky Leaf, Cache Valley Cheese, Kroger, Hidden Valley Ranch, Reynolds and Rubbermaid.
If this is your first time here, feel free to browse the recipe index to become inspired on what to make in your kitchen. You will find easy, family-friendly recipes that you can create in 30 minutes or less. This helps to bring the busy family together and add bold and fresh flavors to your dinner routine.
Work With Me
The Recipe Critic is one of the fastest and largest growing American food blogs reaching well over 10 million readers each month. The Recipe Critic's aggregate social sites have a reach over 30 million readers each week. Combining the sites vast reach and influence with high quality tested recipes, professional photography, and the editorial content will take your brand recognition to a new level.
You can reach out to me at alyssa@therecipecritic.com