Better than Takeout Shrimp Fried Rice is better than any restaurant that you have had!  Made with fresh shrimp, peas, carrots, egg, rice and topped with green onions, you will never have takeout again!!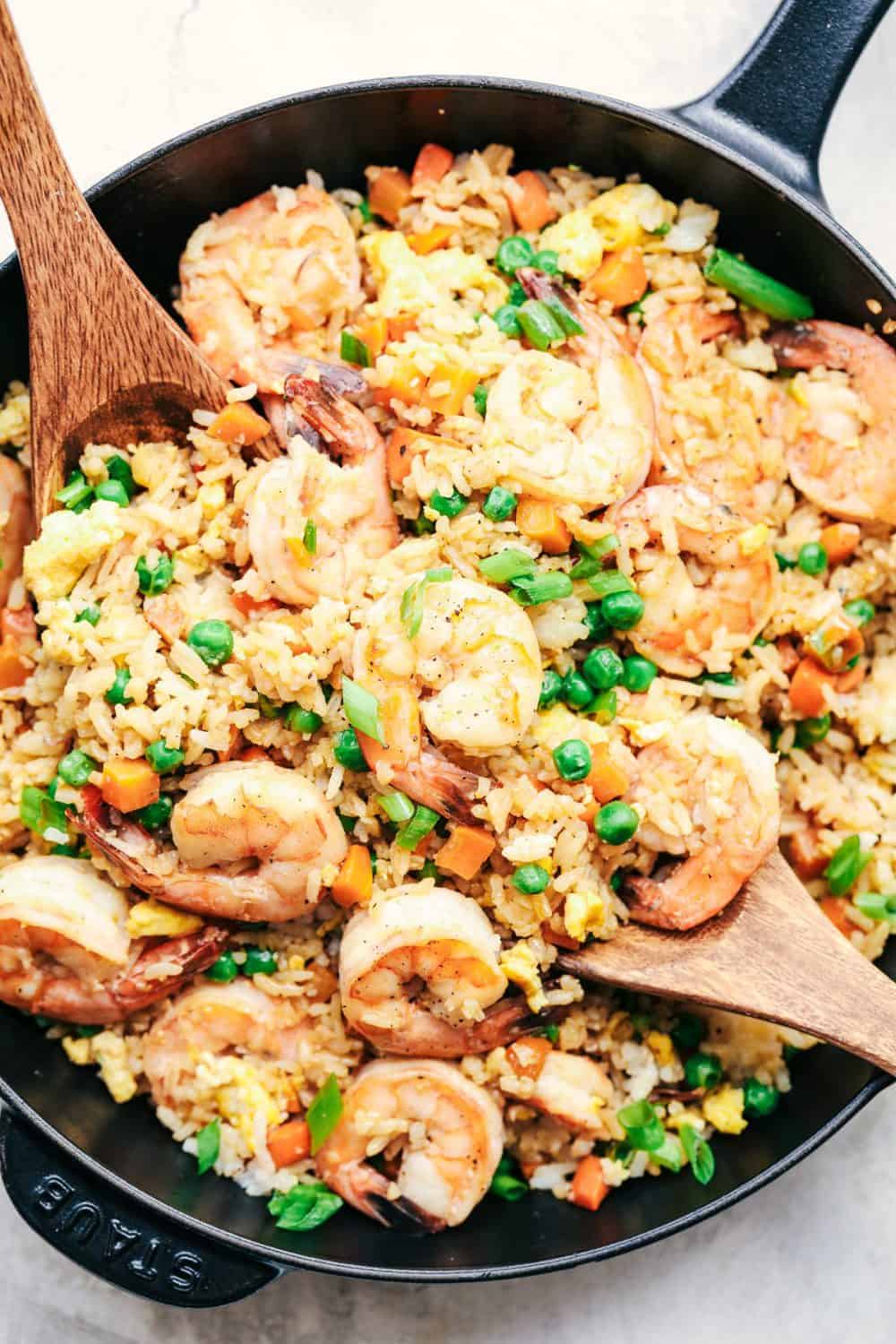 After I perfected the better than takeout fried rice…  (seriously it is so much better than takeout!!)   I knew that a shrimp version had to make the debut.  The hubby loves shrimp and I have to admit it is starting to grow on me.  But when you add it to some fried rice I am in love with it!  There is nothing better than rice, peas, carrots, eggs, with shrimp hidden inside!
There are a few secrets to getting that restaurant quality taste.  My sister in law who is chinese made us the most amazing fried rice for a family dinner.  She suggests that day old chilled rice is the best.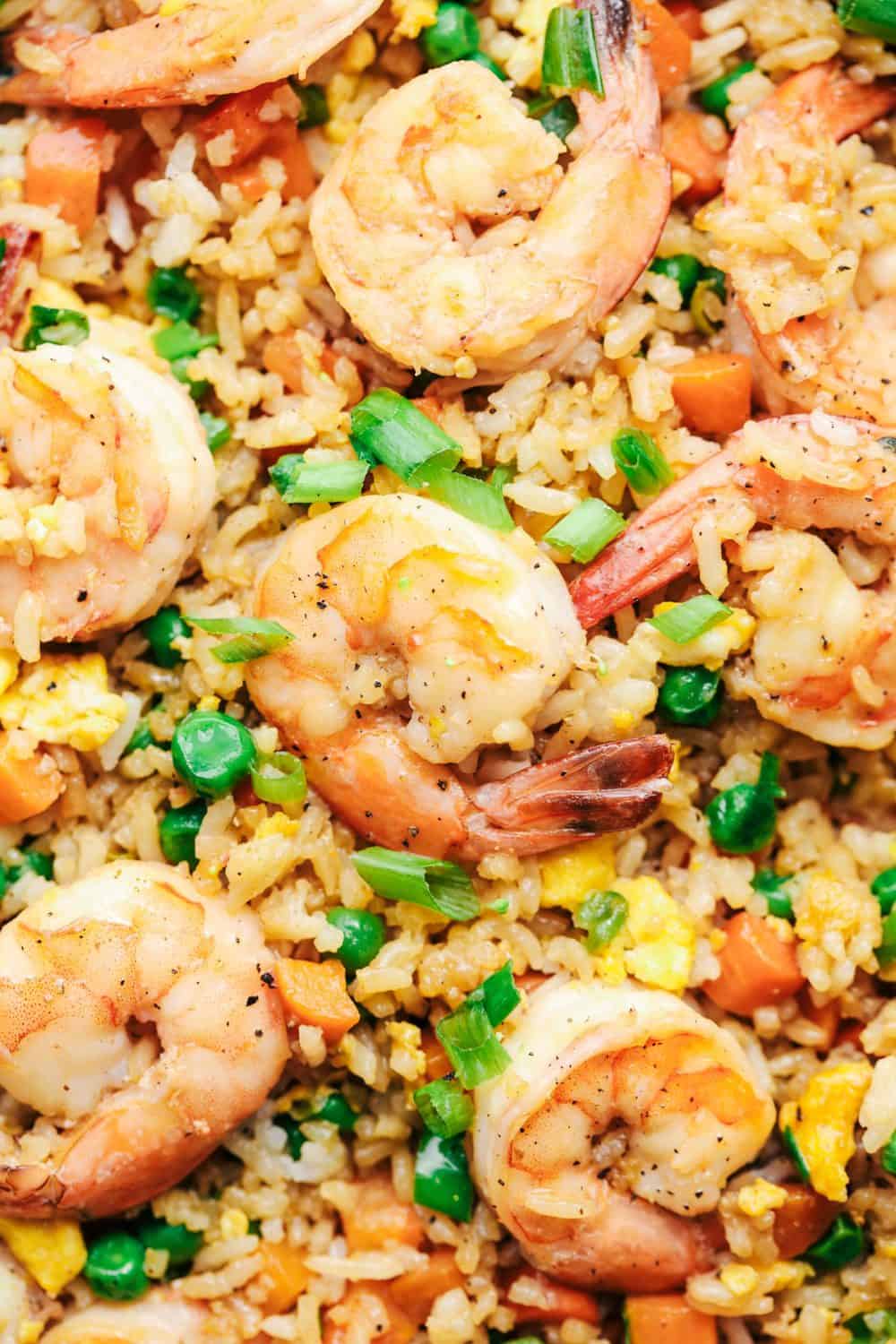 If you have to make the rice that day, it is still delicious!  And the secret flavor is the sesame oil.  And boy oh boy this rice is good.  This is great eaten as a side or by itself.   You are going to love the tender shrimp hidden inside.  This will become an instant family favorite that will make you have better than takeout meal right at home!
Better than Takeout Shrimp Fried Rice
Ingredients
1 pound large shrimp, peeled and deveined
1 tablespoon vegetable oil
2 Tablespoon sesame oil, divided
3 cups cooked rice *
1 small white onion, chopped
1 cup frozen peas and carrots, thawed
2-3 Tablespoons soy sauce (more or less to taste)
3 eggs, lightly beaten
2 Tbsp chopped green onions (optional)
Instructions
Preheat a large skillet or wok to medium heat. Add vegetable oil, 1 Tablespoon sesame oil and shrimp to the skillet and salt and pepper. Cook the shrimp for 2-3 minutes or until no longer pink. Remove with a slotted spoon and set aside.
Add white onion and peas and carrots and fry until tender. Slide the onion, peas and carrots to the side, and pour the beaten eggs onto the other side. Using a spatula, scramble the eggs. Once cooked, mix the eggs with the vegetable mix.
Add the rice and shrimp to the veggie and egg mixture. Pour the soy sauce and 1 Tablespoons sesame oil on top. Stir and fry the rice and veggie mixture until heated through and combined. Add chopped green onions if desired.