The most creamy and delicious homemade alfredo sauce that you will ever make!   This is a tried and true recipe and you will agree that it is the best recipe out there!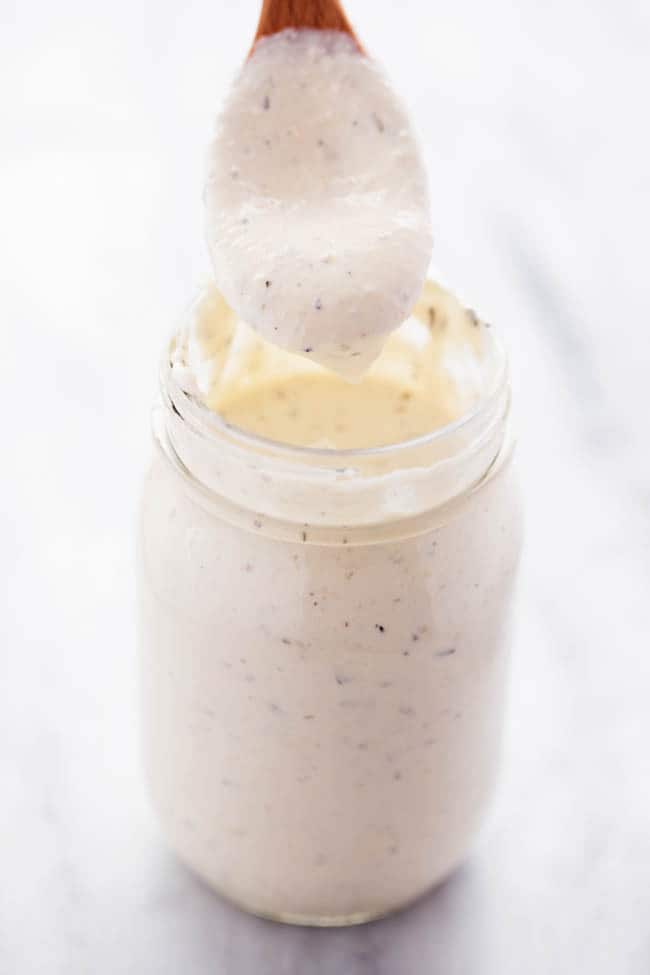 I just had to post my favorite alfredo recipe that I have created here on the blog.   There are a few secret ingredients that set it apart from all of the rest.  If there is one thing I can always count on my family to eat it is my homemade alfredo sauce over pasta.  We recently had some company over for dinner and I made these Chicken Bacon Garlic Alfredo Roll Ups and they always are a huge hit!
This alfredo sauce is thick and creamy and the flavor is out of the world.  It is restaurant quality that you can make right at home.  It has delicious garlic flavor and italian seasonings.  I like to add cream cheese to my alfredo for that extra creamy flavor and texture.  This alfredo sauce always gets raved about whenever I make it!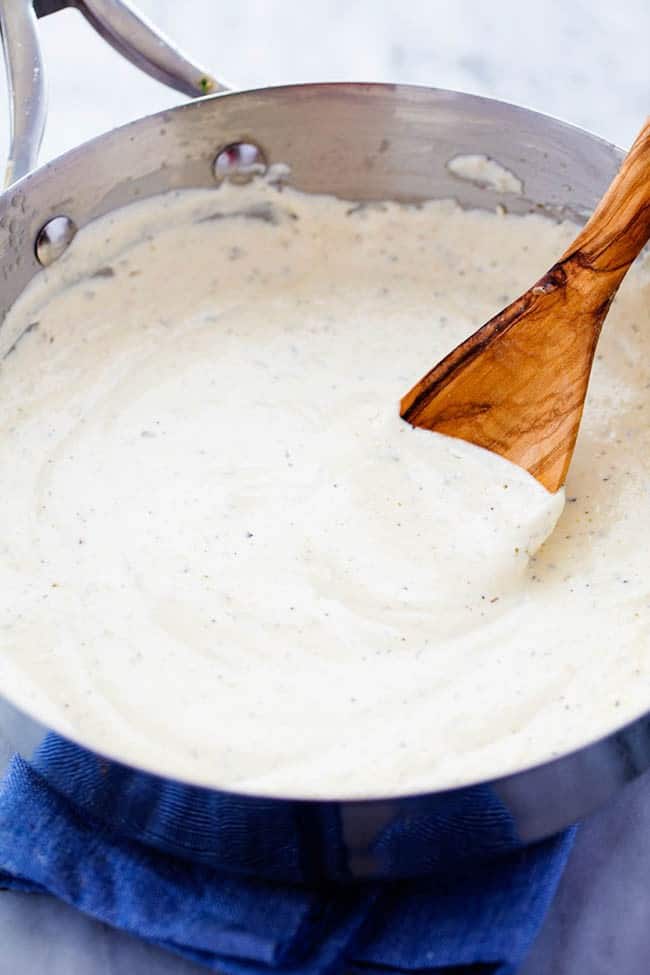 This alfredo sauce comes together pretty easily and you will never go back to the jarred alfredo sauce again!  Ick!  This alfredo sauce is awesome on top of just about any pasta but is also delicious used as a dip or even spread on pizza.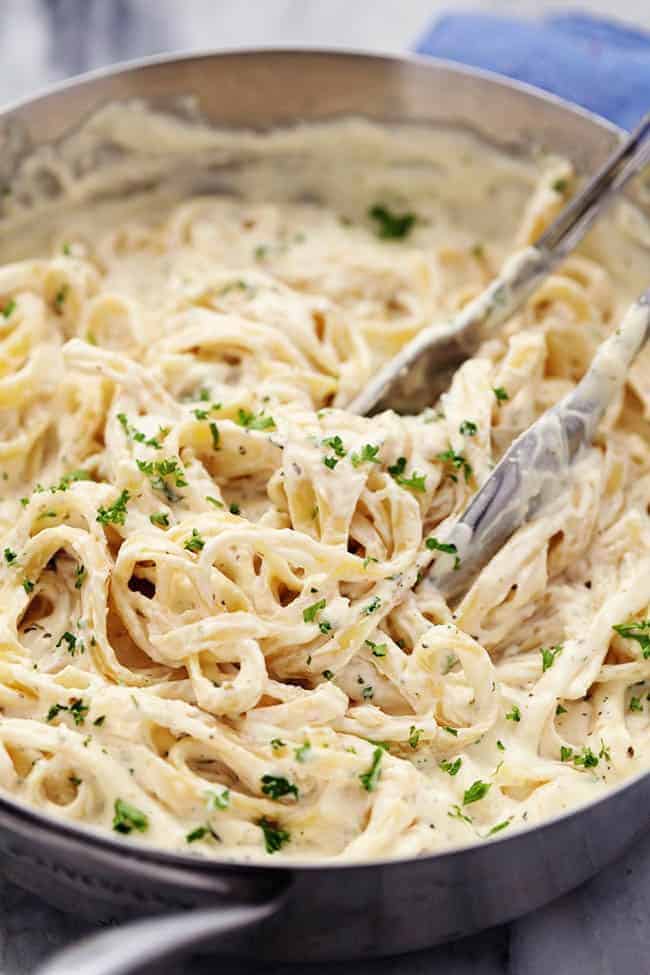 I think this sauce is even better than any restaurant that I have been to and the best part is that you can make it yourself!   It is thick, creamy, and rich and the perfect sauce on top of your favorite pasta.
I know that you will quickly agree that this is the BEST!  This will be a recipe that you make again and again, just like I do!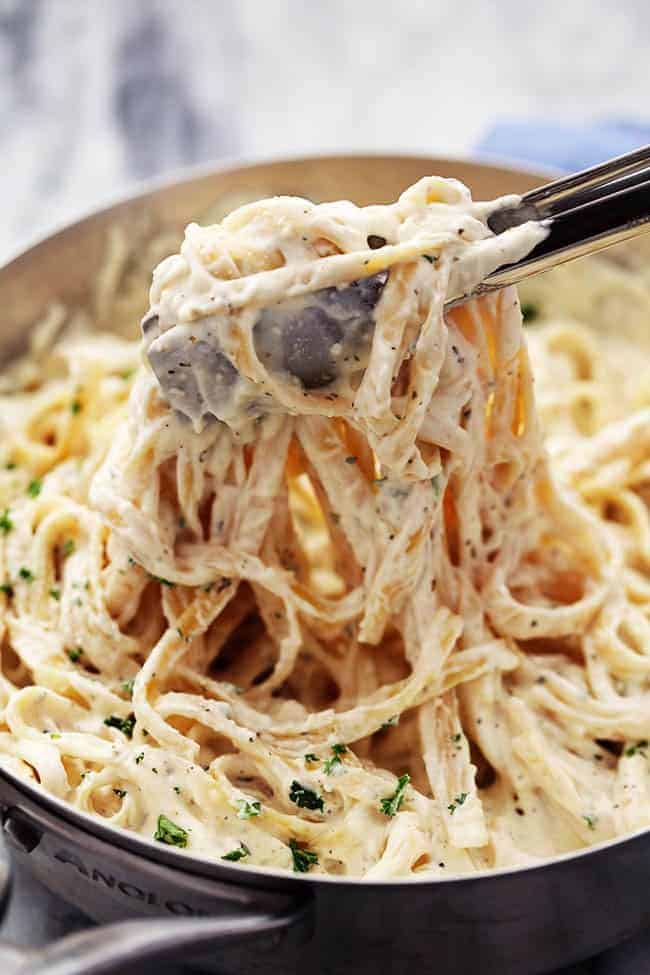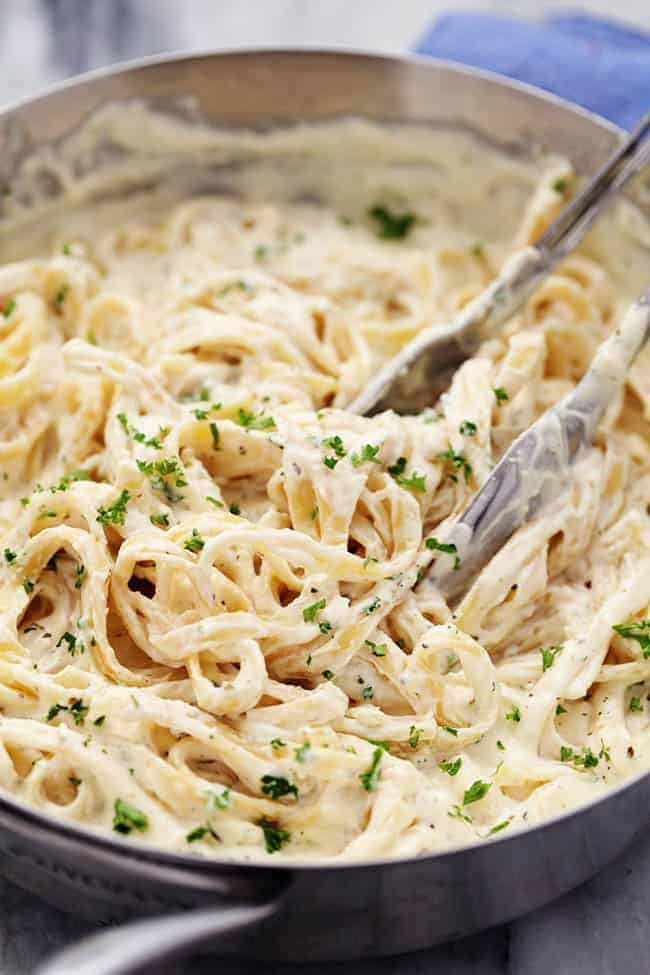 The Best Homemade Alfredo Sauce Ever!
Ingredients
½

cup

butter

1

pint

heavy whipping cream

2 cups

4

ounces

cream cheese

½

teaspoon

minced garlic

1

teaspoon

garlic powder

1

teaspoon

italian seasoning

¼

teaspoon

salt

¼

teaspoon

pepper

1

cup

grated parmesan cheese
Instructions
In a medium saucepan add butter, heavy whipping cream, and cream cheese. Cook over medium heat and whisk until melted.

Add the minced garlic, garlic powder, italian seasoning, salt and pepper. Continue to whisk until smooth. Add the grated parmesan cheese.

Bring to a simmer and continue to cook for about 3-5 minutes or until it starts to thicken. Toss it with your favorite pasta!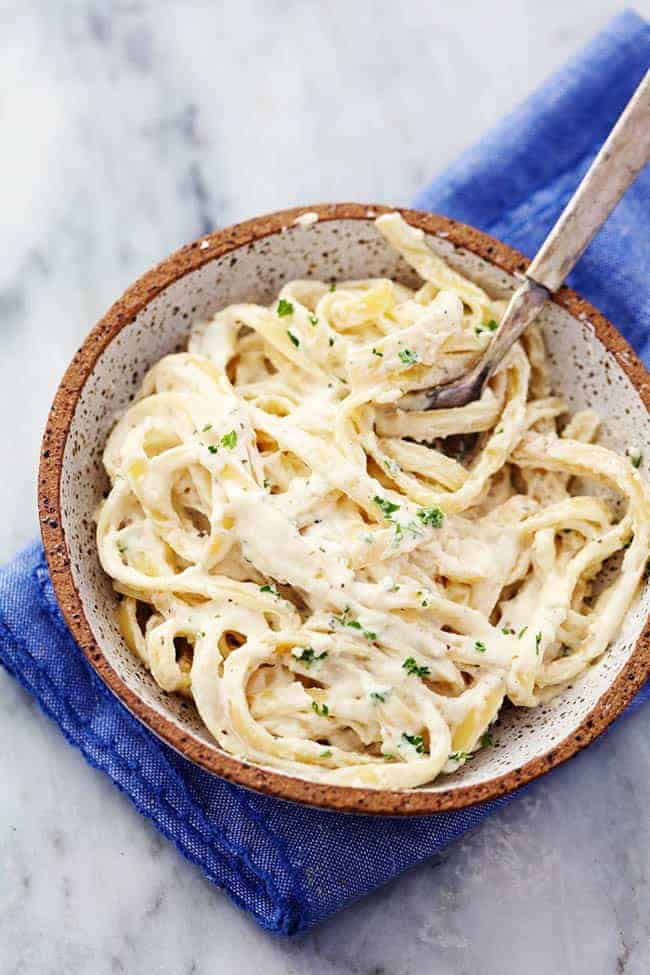 More delicious recipes using the alfredo sauce: 
Three Cheese Chicken Broccoli Alfredo
Chicken Bacon Garlic Alfredo Roll Ups
Parmesan Garlic Crusted Chicken with Garlic Alfredo Shells
Save
Save
Save