Fresh greens topped with plump, juicy blackberries, crispy bacon, crumbled blue cheese, and homemade honey balsamic vinaigrette.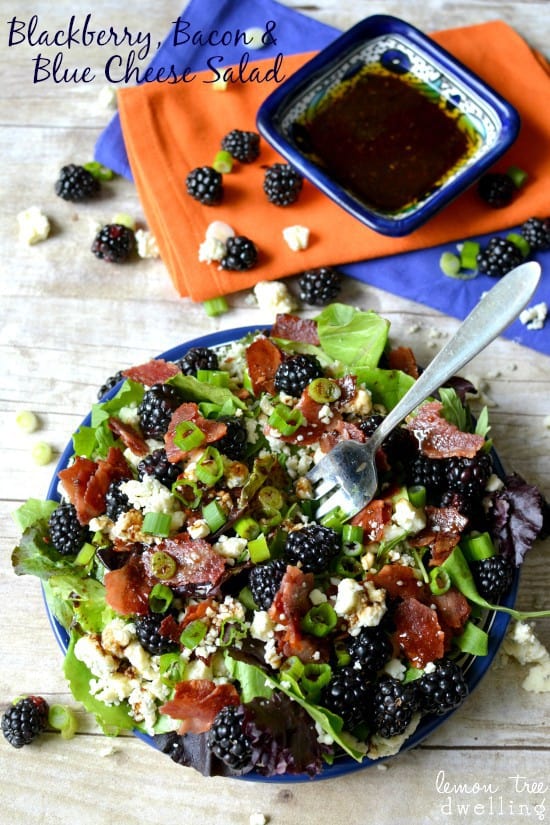 Hi, everyone! It's Cathy from Lemon Tree Dwelling and I'm SO excited to be joining you at The Recipe Critic today! I'm even more excited to be sharing one of my favorite salad recipes ever – this Blackberry, Bacon & Blue Cheese Salad.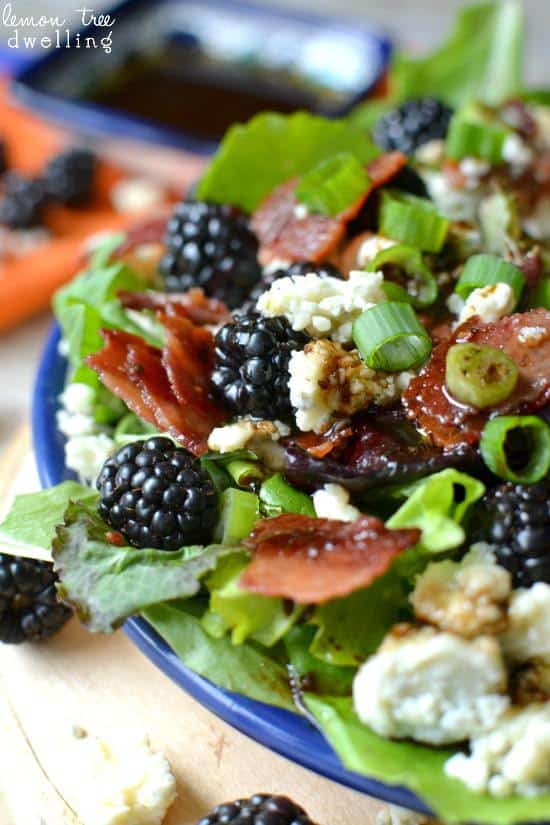 I always love a refreshing summertime salad, and I have the feeling it's going to be a very salad-filled summer around here! Because I just had a baby too…..and since it's my 4th (!) I have the feeling it's going to take a little extra work to get rid of my baby belly!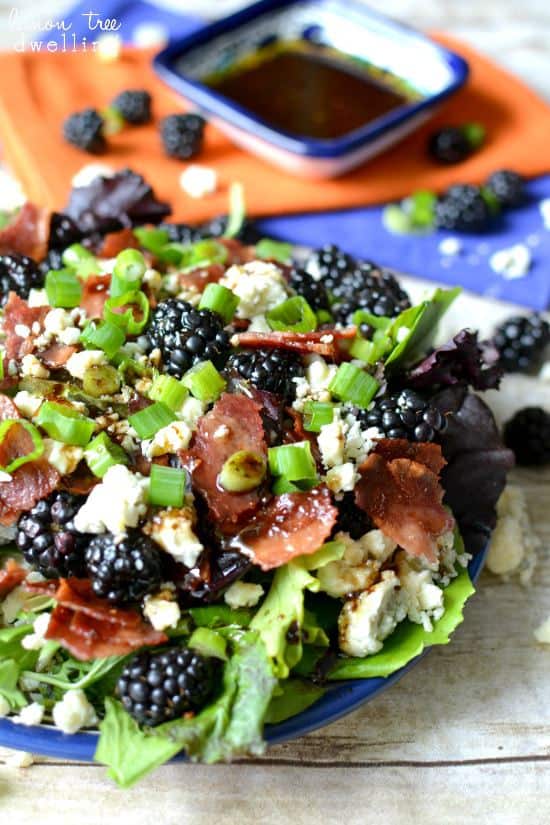 Luckily, this recipe is not only satisfying, it's incredibly easy to make (key when you have 4 kids) and SO incredibly delicious! And although it may not be the "lightest" salad ever….it's better than a lot of things I could be eating! Not to mention – I just had a baby – I have to treat myself a little bit…..!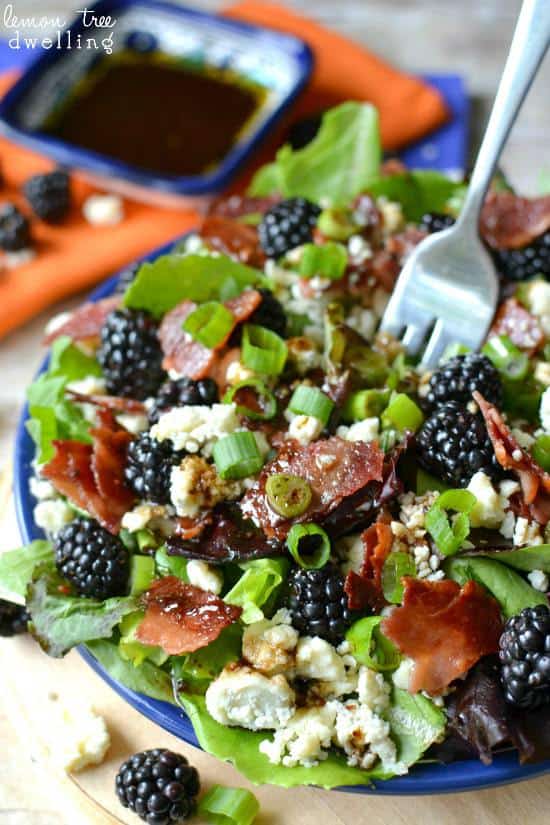 And let's be honest. It's going to be a long summer with a newborn and all the other kids home! I want (need!) something to look forward to…..and this salad is definitely something to get me through the day! I hope you enjoy it as much as I do!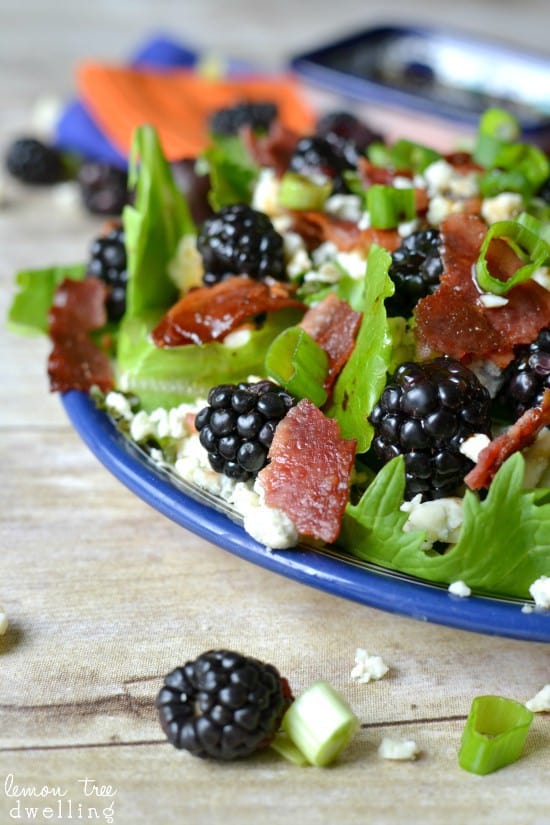 Blackberry, Bacon & Blue Cheese Salad
Ingredients
Salad
4 c. mixed greens
½ c. crumbled blue cheese
½ c. fresh blackberries
4 pieces turkey bacon, cooked and crumbled
1 green onion, sliced
Honey Balsamic Vinaigrette Dressing (recipe below)
Dressing
⅓ c. olive oil
⅓ c. balsamic vinaigrette
2 Tbsp. honey
½ tsp. cinnamon
½ tsp. dried basil
Instructions
Assemble salad and top with desired amount of dressing. Enjoy!
Thanks to Alyssa for having me here today, and thanks to all of you, too!
I'd love for you to stop by and check out some more of my summer salad recipes when you have a chance!