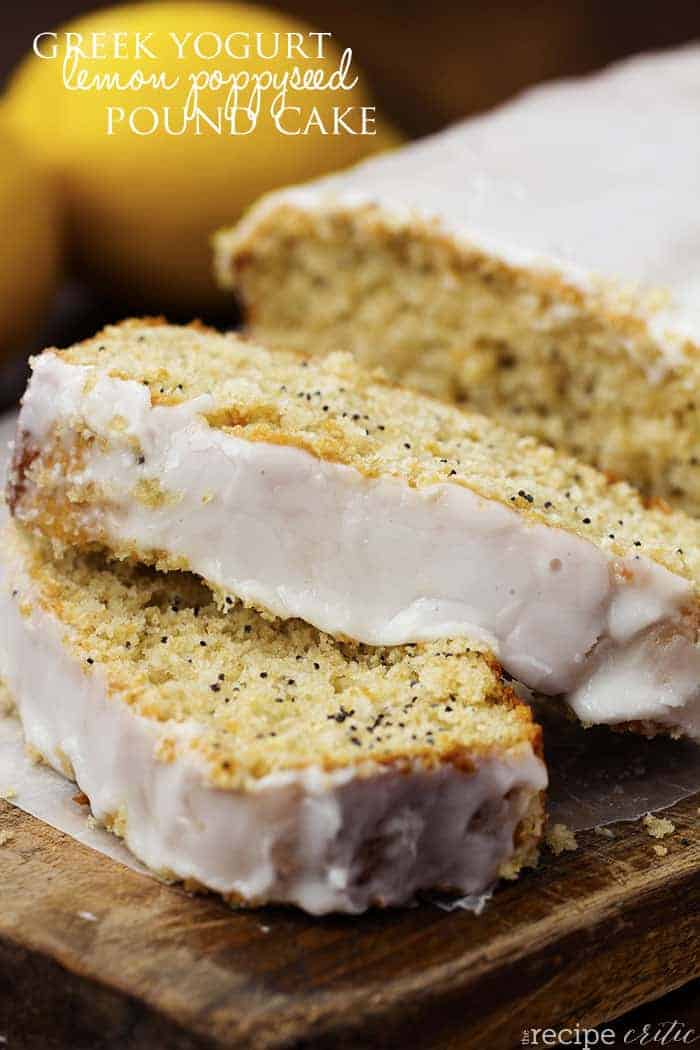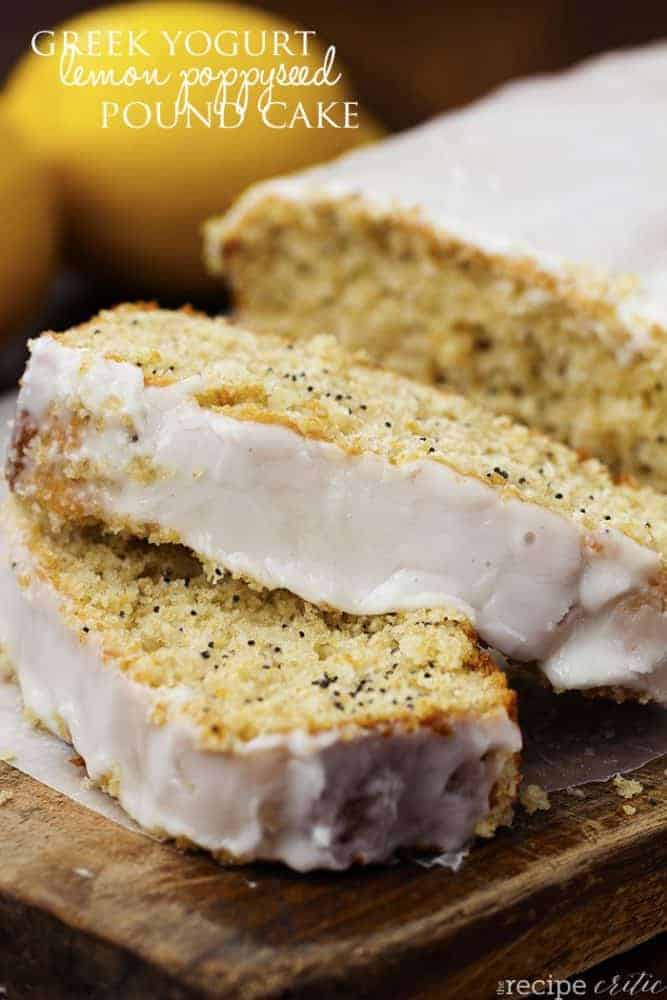 It is such a breath of fresh air when the holidays are over. Don't get me wrong, I love everything about Christmas, it is just so busy! The beginning of the year settles down a little bit and we can set goals and plan what we want to happen in the New Year. I got a jump start on eating healthy and losing this last baby weight of mine before our cruise in February. It was unfortunate to have to skip out on all of the Christmas and New Years treats, but it is such a great feeling when it starts to pay off. I am finding out that you can still have some of your favorite things, you just have to substitute with healthier ingredients to cut down on calories.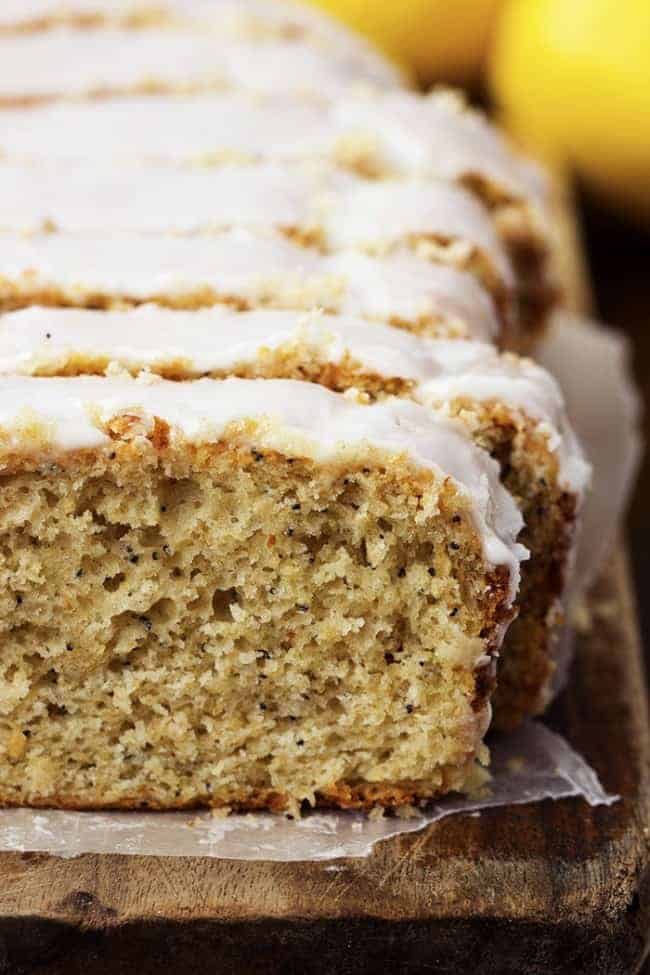 This Pound Cake was just that and to die for. Healthier ingredients were substituted like whole wheat flour and greek yogurt to help cut down on the calories. It baked perfectly and was so moist and delicious. I added the glaze on top for added lemon flavor which made it amazing. My entire family ate this pound cake in a matter of minutes. I know that you will love it too!

Healthy Greek Yogurt Lemon Poppyseed Pound Cake
A delicious and healthier for you lemon poppyseed cake that is so moist and delicious!
Ingredients
1½ cups white whole wheat flour
2 teaspoons baking powder
¼ teaspoon fine salt
¾ cup sugar
Finely grated zest of 1 lemon
½ cup plain lowfat (2-percent) Greek yogurt
¼ cup lowfat (1-percent) milk
¼ cup extra-virgin olive oil
½ teaspoon pure vanilla extract
2 large egg whites
1 large egg
1 Tablespoon Poppyseeds
Lemon Glaze:
1½ cups powdered sugar
2 Tablespoons Lemon Juice
2 Tablespoons Milk
Instructions
Preheat the oven to 350 degrees. Spray a loaf pan (8½ by 4½) with cooking spray and set aside.
In a medium bowl whisk together the flour, baking powder, and salt. Set aside.
In another medium sized bowl, add sugar and lemon zest. Stir together. Add greek yogurt, milk, olive oil, vanilla, egg and egg whites, poppyseed and whisk vigorously until blended.
Add the flour mixture to the wet mixture and mix until just incorporated. Pour into the prepared pan and bake for 45-50 minutes or until toothpick entered in center comes out clean. Remove and let cool to room temperature.
To make the lemon glaze: In a small bowl, whisk together powdered sugar, lemon juice, and milk. Pour over the top of the pound cake.
Recipe adapted from
Food Network