Creamy, fluffy, and extremely delicious. Mashed potatoes just got a whole lot better with the addition of ranch. Plus, it's all done in your slow cooker.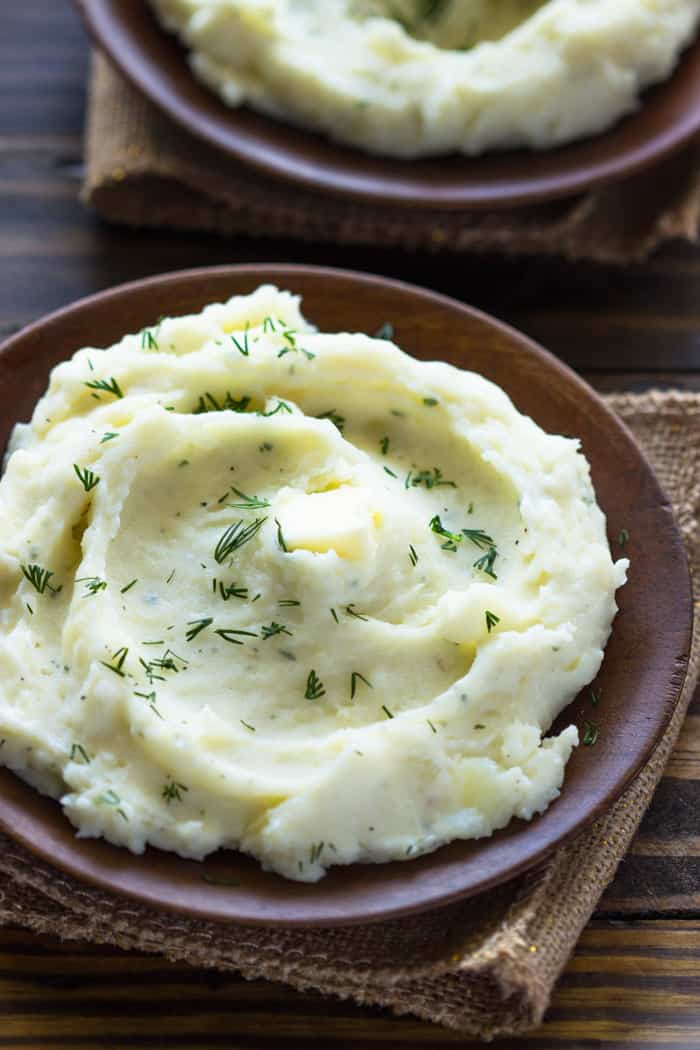 Hey guy! I'm Layla and I blog over at GimmeDelicious.com.  This is my first post on The Recipe Critic and I'm so excited to begin sharing yummy recipes with you all! I mostly like to blog about healthy recipes but I do get sidetracked here and there.
Today I bring you this easy slow cooker ranch mashed potatoes. These mashed potatoes are really easy to make because everything is done right in your slow cooker and the results are amazing! I added a packet of ranch dressing mix which really took these mashed potatoes to the next level.
Set your slow-cooker on before leaving to work and by the time you get home all you need to do is add the ranch mix, cream cheese, butter, and sour-cream. mix until fluffy and your done! It's really that easy.
You can refrigerate the mashed potatoes for up to 3 days and re-heat in the microwave as needed. Call me crazy but I swear they were even better the next day!
Top with your favorite herb, gravy, or some butter.
Slow Cooker Ranch Mashed Potatoes
Ingredients
6 cups cubed red potato (about 2 pounds or 6 medium potatoes)
½ cup milk
½ cup cream cheese (1/2 package), softened
½ cup sour cream
¼ cup butter, softened
1 envelope ranch salad dressing mix
¼ teaspoon dried dill or parsly (optional)
Instructions
Place the potatoes and milk in a slow-cooker and cook on high for 3-4 hours or until the potatoes are very tender and soft.


Add the cheese, sour cream, butter, ranch seasoning. Cover for 10 minutes or until butter begins to melt and cream cheese is very soft.

Beat with hand mixer or masher until creamy (be careful not to over-beat potatoes). Top with fresh or dried herbs before serving.