Hey Recipe Critic readers! Chelsea from Chelsea's Messy Apron back with another delicious recipe 🙂
Nothing cools me down in the summer like a big slush or bowl of ice cream. These slushes are SO easy to make and are definitely the way to cool down after a hot day. They can be made in your blender and don't require any fancy ice slush machines to make!
You can use whatever frozen fruit you like for these. I usually get a bag of three different kinds of berries or even a tropical mix of fruit. Pick your favorite kinds and you'll love the result!
Triple Berry Slushies
Ingredients
1 bag (12 ounces) frozen mixed fruit
1 and ½ cups orange juice
1 cup Sprite or 7Up
1 and ½ tablespoon white sugar
2 teaspoons vanilla extract
Instructions
Blend all of the ingredients in a high powdered blender.
You may have to separate the ingredients into several batches.
Blend until well combined and then pour the mixture into air-tight containers (I use large plastic bags) and place in the freezer overnight.
The next day, remove and crush up the mixture in a food processor or blender.
Enjoy immediately.
More recipes from Chelsea's Messy Apron: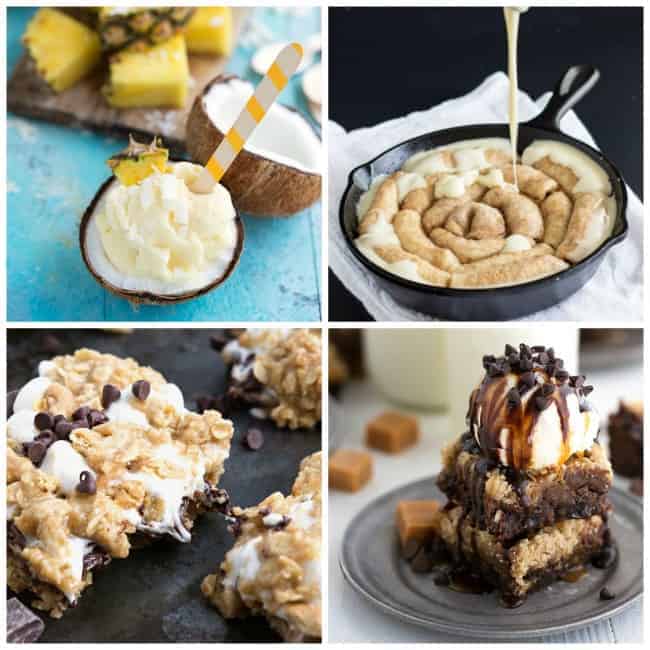 Healthy Pineapple Dole Whip (NO ice cream machine needed)
30-Minute Cinnamon Roll Skillet Cake
Oatmeal Cookie S'mores Gooey Bars