A delicious and simple to salad with fresh sliced pears, avocado, cranberries and feta cheese.  Drizzled with a lemon poppyseed dressing this salad is mouthwatering and full of flavor! 

Hey everyone! Chelsea from Chelsea's Messy Apron back with a delicious and easy salad for you all to try. 🙂
I've recently discovered just how delicious canned fruit can be in a salad! Particularly in spinach or mixed green salads. It's great for when the fruit you are wanting isn't quite in season or you are looking to add some flavor/nutrients to a salad QUICK. This salad has canned pears which are pre-peeled and sliced making it so simple.
Add some pre-made candied walnuts and dried cranberries, a chopped avocado and the easiest ever dressing and you've got a delicious and simple salad.
There is a lemon poppyseed homemade dressing that is as easy as squeezing a lemon and blending a few ingredients together. It's my absolute favorite dressing and a recipe I use constantly. I hope you enjoy!
Candied Walnut and Pear Salad
Author:
Chelsea from Chelsea's Messy Apron
Ingredients
5 ounces (1/2 of a 10 ounce bag) spinach
1 can sliced pears
1 cup candied walnuts (find near salad toppings)
⅓ cup dried cranberries
1 large avocado
⅓ cup feta cheese
Lemon Poppyseed Dressing
4 tablespoons freshly squeezed lemon juice
¼ teaspoon lemon zest
¼ teaspoon onion powder
½ teaspoon Dijon mustard, do not use regular
¼ teaspoon salt
3 tablespoons white sugar
⅓ cup vegetable oil
½ tablespoon poppyseeds
Instructions
Combine the lemon juice, lemon zest, onion powder, dijon mustard, salt and sugar in a blender or food processor. Blend or pulse until completely smooth. Slowly pour in the vegetable oil and blend.
Stir in the poppyseeds.
For the rest of the salad:
Rinse and dry the mixed greens.
Thoroughly drain the pears.
Add in the candied walnuts and dried cranberries.
Remove the skin and pit of an avocado and dice.
Toss all of the ingredients together with the dressing, add some feta cheese, and enjoy immediately.
If not enjoying immediately, do not add the dressing until right before eating.
If desired, add some grilled chicken to this salad!
More delicious salad recipes: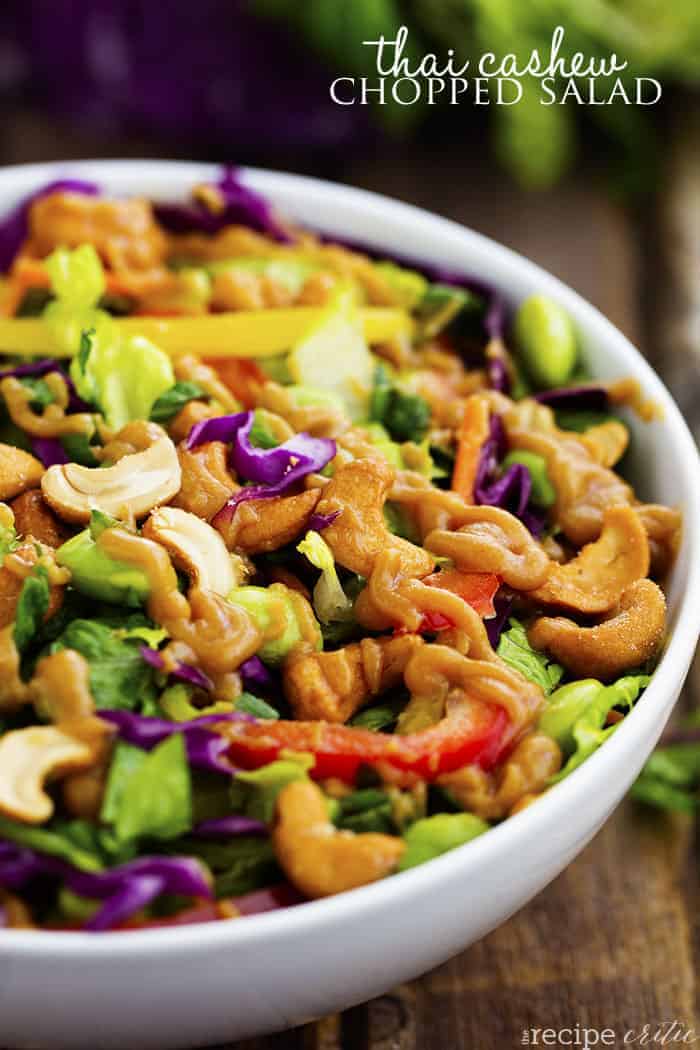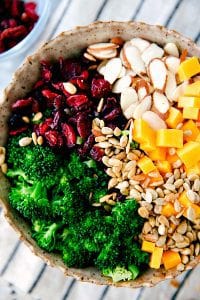 Lemon poppyseed broccoli salad
Simple almond, cranberry, and apple quinoa salad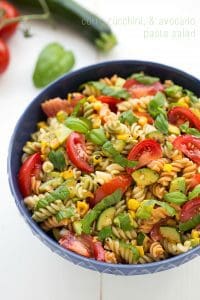 Roasted Corn, Zucchini, and Avocado Pasta Salad