I have seen pumpkin snickerdoodles everywhere right now and I have been dying to make them.  I love anything that has to do with pumpkin.  But then I stumbled upon pumpkin snickerdoodles stuffed with cream cheese.  Life doesn't get much better than that!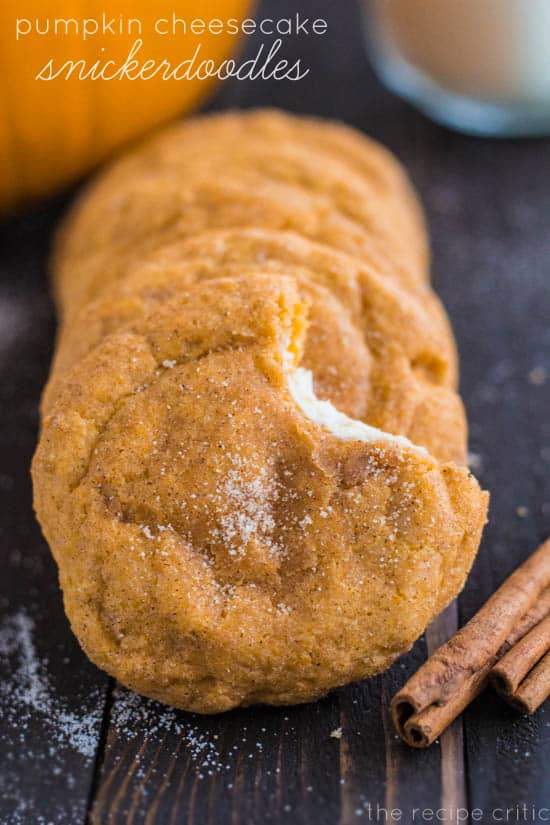 It has been cooling down here in Utah and it has been pretty rainy here the last couple of days. Taking pictures of the food can be quite frustrating on rainy days. I had just baked this delicious batch of cookies.  The smell of spices and pumpkin filled my house. I immediately had to try one. It baked so perfectly and as soon as I bit into it, the soft cream cheese layer was inside. Seriously my mind was blowing into a million pieces.
I had to try to get the best picture that I could given the circumstances.  I had to turn on the kitchen light to stage the food. But I knew I had to take a picture of them because they wouldn't last a day.  I was right.  They were gone within an hour.  I gave some away to the neighbors, my boys ate some after school, and I had one…. or two…  or I lost count.

Yum