I loved the flavor of these black beans and it was easy to throw everything together!
Rating: 5 Stars Difficulty of Recipe: 1 star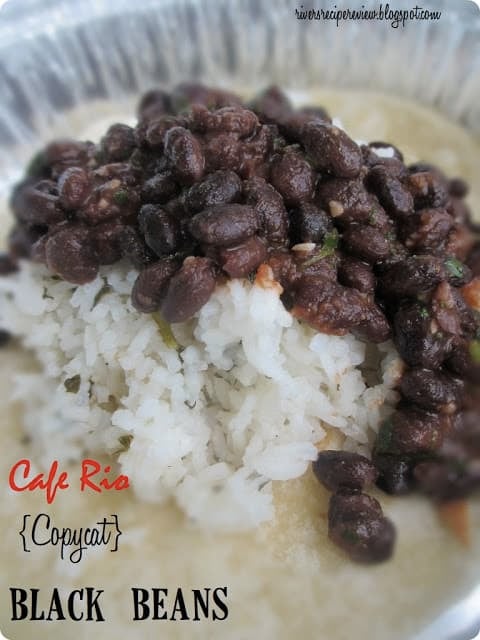 For the entire Cafe Rio Recipe click
HERE
Ingredients
2 Tbsp. olive oil
2 cloves garlic, minced
1 tsp. ground cumin
1 can black beans, rinsed and drained
1 1/3 c. tomato juice
1/2 tsp. salt
2 Tbsp. fresh chopped cilantro
Instructions
In a nonstick skillet, cook garlic and cumin in olive oil over medium heat until you can smell it. Add beans, tomato juice, and salt. Continually stir until heated through. Just before serving stir in the cilantro.
Homemade Tortilla Strips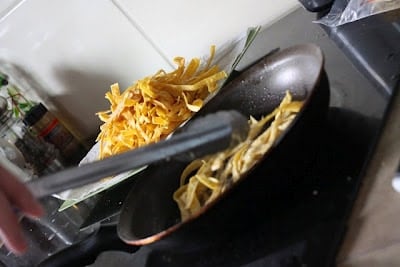 Ingredients:
10-12 corn tortillas
oil for frying
Kosher salt
Instructions
Cut tortillas into strips using a pizza cutter. You can cut 2-3 at a time pretty easily. Heat oil in a large frying pan. Place strips into hot oil and fry until they become crispy. When nice and crispy, remove from oil and place on a paper towel. Sprinkle with salt after each batch.