This website may contain affiliate links and advertising so that we can provide recipes to you. Read my disclosure policy.
Sharing one heck of an awesome roundup with you today! Do you have zucchini coming out your ears yet?? This is the almighty zucchini season and it seems like I always have way more than I know what to do with. Do you have this problem? Worry not! I've rounded up a whole bunch of AMAZING zucchini recipes to put your extra zucchinis to good use. Sweet, savory, breakfast, dinner, dessert, sides… it's all here! Check it out!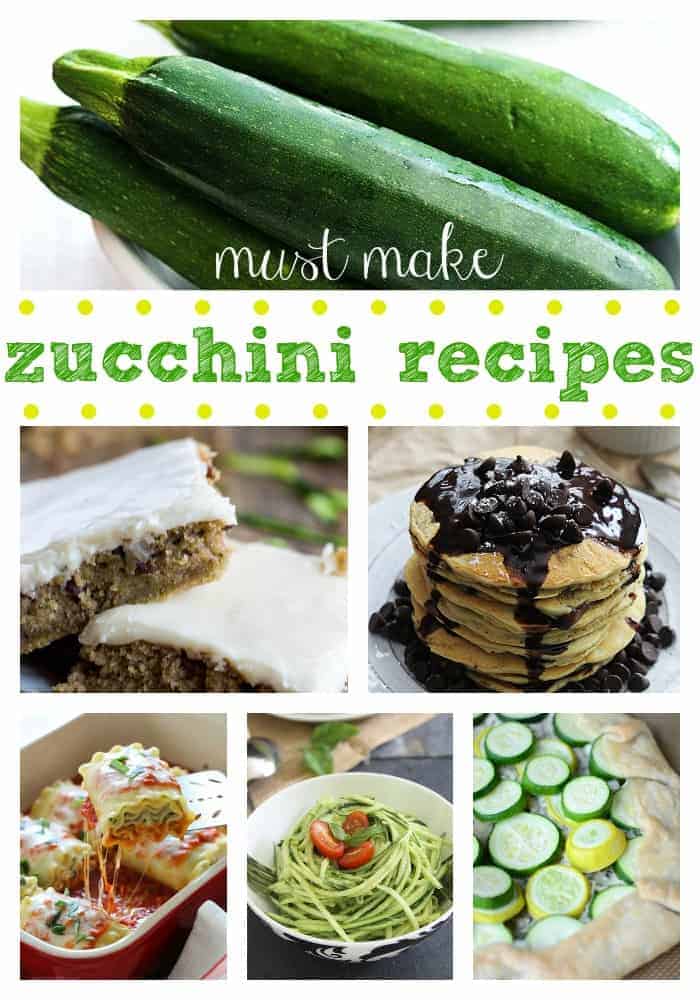 Air Fryer Parmesan Zucchini Chips
Air Fryer Parmesan Zucchini Chips are crunchy, savory bites of heaven! This is hands down one of the best ways to eat zucchini!
View Recipe
Zucchini Lasagna
Zucchini Lasagna is a low-carb, gluten free twist on your favorite Italian comfort food. This is an absolutely scrumptious way to use all that zucchini from your garden.
View Recipe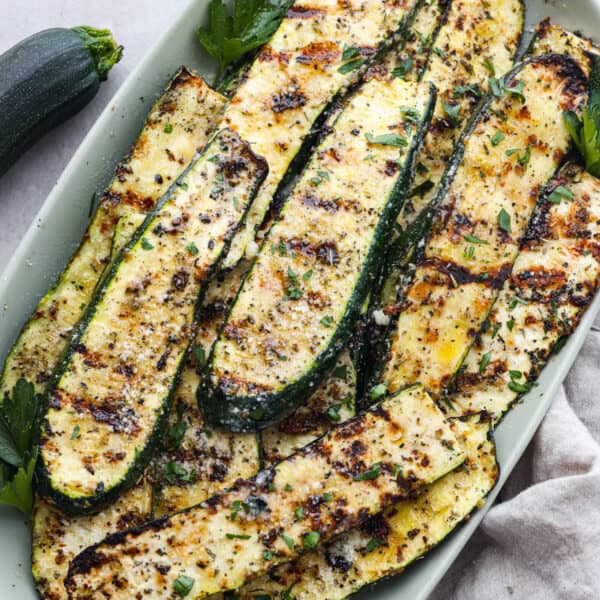 The Best Grilled Zucchini
Grilled zucchini is the perfect healthy summer side dish. The slices of squash are tossed in savory seasonings, then cooked until tender. It is so savory and delicious and goes with just about everything! 
View Recipe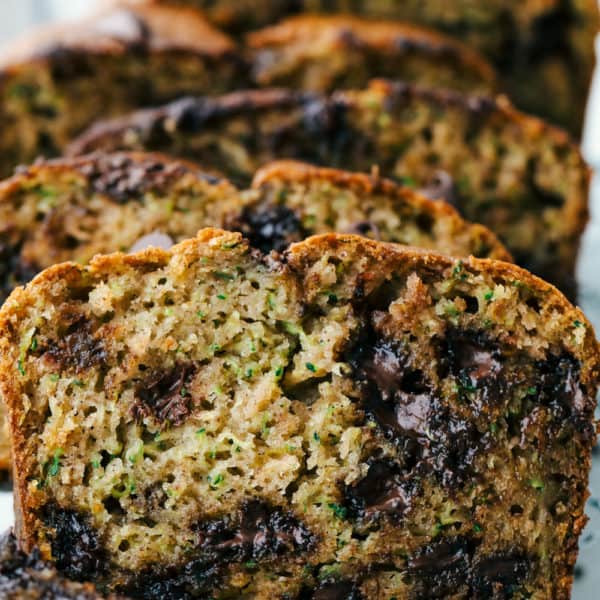 Chocolate Chip Zucchini Bread
Perfect Chocolate Chip Zucchini Bread is soft and sweet and incredibly easy to make from scratch at home.  It's the best zucchini bread and tastes amazing with coffee for a satisfying breakfast or as delicious afternoon snack!
View Recipe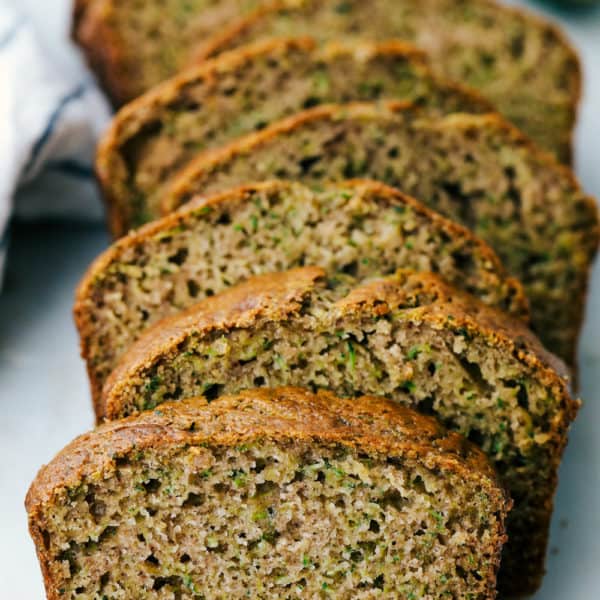 My Favorite Zucchini Bread Recipe (Tried and True!)
My favorite zucchini bread recipe is a sweet and savory, full of flavor, moist bread! Slice a piece of heaven and enjoy this delicious quick bread with your family and friends. 
View Recipe
Zucchini Pizza
Easy zucchini pizza recipe perfect vegetarian meal. Fresh dough is topped with a savory red sauce, mozzarella, and thin slices of zucchini.
View Recipe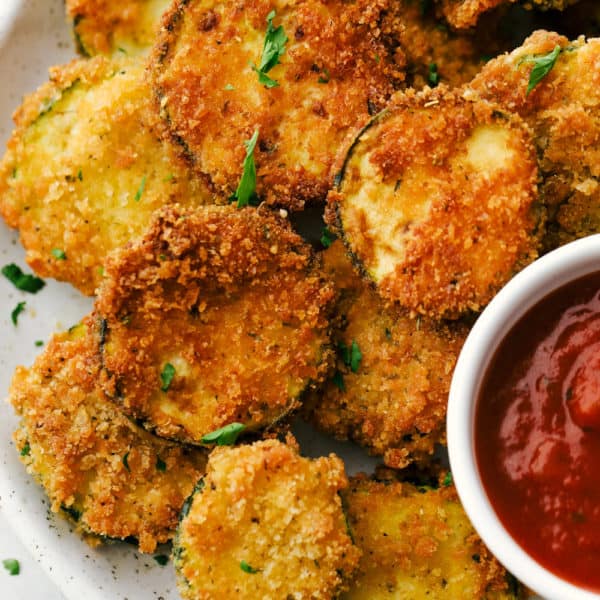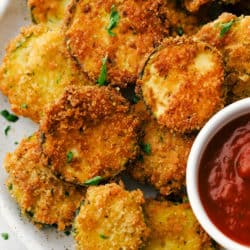 Crispy Parmesan Fried Zucchini
Crispy Parmesan Fried Zucchini is made with savory parmesan and panko coated zucchini bites. They will quickly become a favorite for an easy and crowd-pleasing snack, appetizer or side dish!
View Recipe