This website may contain affiliate links and advertising so that we can provide recipes to you. Read my disclosure policy.
This is the happiest page on the blog with all of these Disneyland recipes! These are recipes that will bring the parks back home with you and here's a secret… They taste even better!
I love all of the food at Disneyland and I have a hard time picking out my favorites! But.. If I have to choose then I would have to say these macarons or this churro toffee! It's SO GOOD!
Disneyland Copycat Recipes
I know that some people go for the rides and other people go for the entertainment but I go to Disneyland for the FOOD! I know, what a surprise! But in all seriousness, if you aren't going for the food then you are missing out. Disney changes up its menus seasonally so there is always new stuff to try but I always end up buying all of their classics like the churros or the dole whips. they are just too good. I always stuff my face will everything that I can get my hands on (luckily you walk it all off during your time in the parks!) and then when I get home, I crave the food and it's nowhere to be found!

Enter these Disneyland Resort copycat recipes! I wanted to bring the food from the parks home with me and with these recipes, I've done just that! From sweets to snacks to sides to entire entrees, this roundup has all of the best food that the park has to offer. Except for this way, they are without the long lines and the steep prices! Plus, these recipes are, in my honest opinion, better than the ones in the park. Especially the macarons. Those are hard to beat! Disneyland food is so good so you have to give these Disney recipes a try. I would love to know which ones are your favorites!
Raspberry Rose Mickey Macarons
Inspired by Jolly Holiday Bakery Cafe in Disneyland, these raspberry rose Mickey macarons are a beautiful and delicious dessert. A light and airy shell paired with a creamy, raspberry mousse filling makes them absolutely irresistible.
View Recipe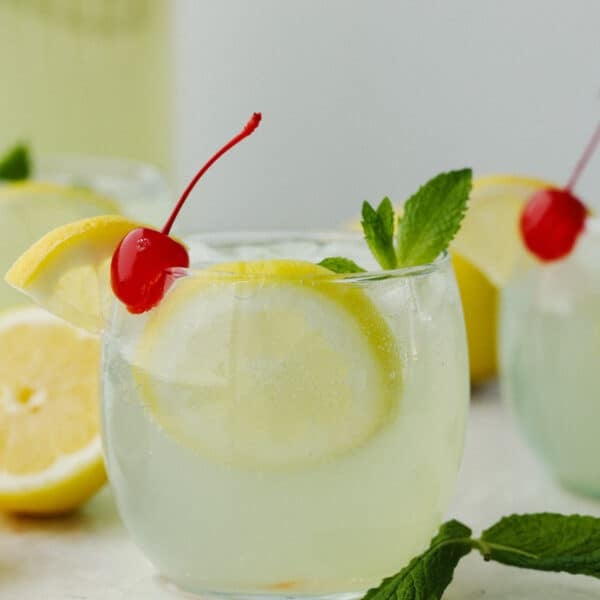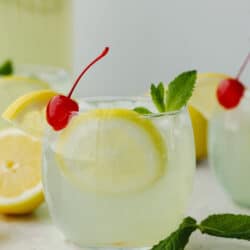 Copycat Disneyland Mint Julep (Non-Alcoholic)
If you are looking for a delightfully refreshing, non-alcoholic drink to get you through all of the hot summer days ahead, this Mint Julep is it! The cool flavorings of mint, cherry, and lemon mix together to create an array of flavors that will satisfy your thirst! 
View Recipe
Mickey Cupcakes (Disneyland Copycat)
Celebrate your favorite mouse with these delicious and cute Mickey Mouse cupcakes!! My kids LOVE these! They are delicious and festive and will work for any celebration.
View Recipe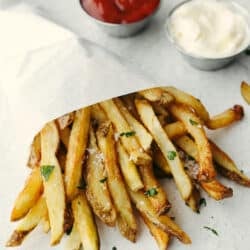 Pommes Frites (Disneyland Copycat)
Try out these amazing Pommes Frites that are seasoned and cooked to perfection! They are the perfect side dish for just about anything. After all, everyone loves fries! 
View Recipe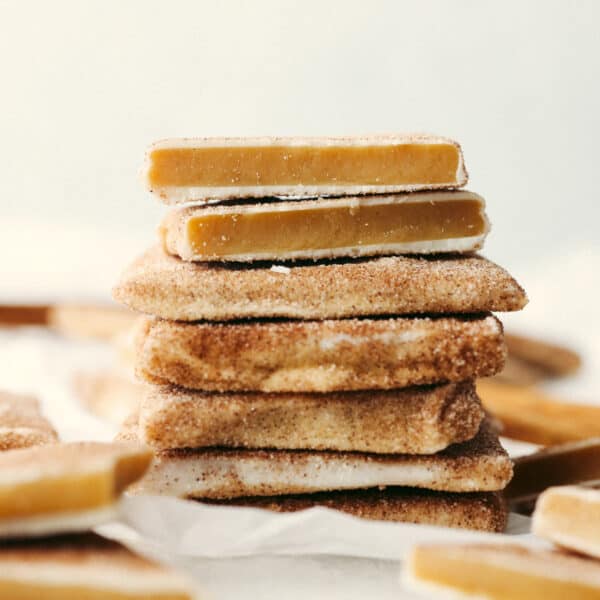 Disneyland Copycat Churro Toffee
This churro toffee is covered in delicious white chocolate, sprinkled with cinnamon sugar, and leaves your mouth watering after just one bite! It's better than the stuff found at Disneyland, AND you can make it at home! 
View Recipe
Monte Cristo Sandwich (Disneyland Copycat)
Get ready for the best Disneyland food out there with this copycat Monte Cristo sandwich!! The melted cheese combined with delicious turkey and ham sandwiched in crispy bread, all dipped into delicious raspberry jam… It's enough to make anyone's mouth water!
View Recipe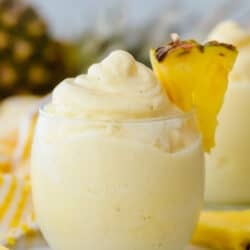 Dole Pineapple Whips
Dole Pineapple Whips are the perfect summertime treat that you can make at home. Similar to Disneyland's and Hawaii's Dole whips, they are refreshing and quick.
View Recipe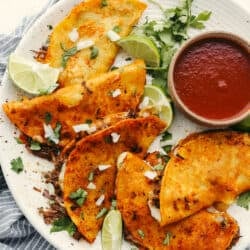 Instant Pot Birria Tacos
These Birria tacos are packed full of flavor! They are filled with beef and Mexican flavorings that are so delicious that you will definitely need to come to this meal hungry because you will for sure be asking for seconds! 
View Recipe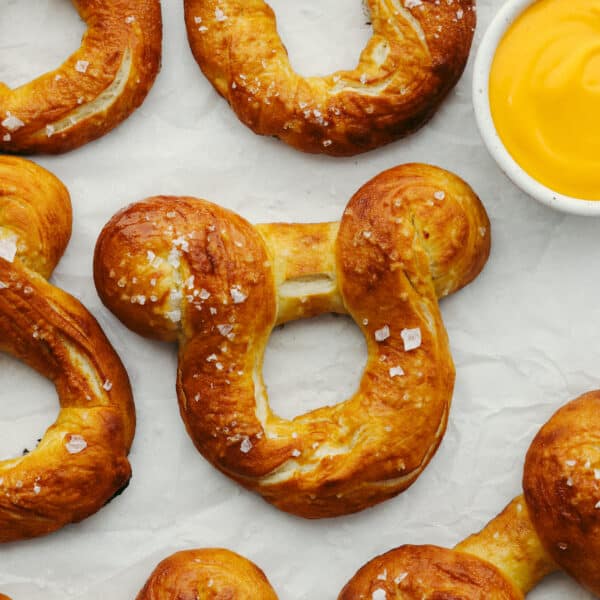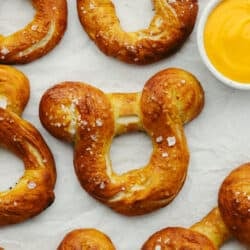 Disneyland Copycat Mickey Mouse Pretzel
Disney fans, these pretzels are for you! They are golden brown on the outside, have a soft texture on the inside, and are topped with coarse salt. And, they are shaped like Mickey. A soft pretzel doesn't get much better than that! 
View Recipe
Churros
All I have to hear is the word, Churros, and my mouth starts to water. Light fluffy dough is fried and then covered in cinnamon and sugar, totally heavenly!
View Recipe
Best Beignets Recipe
Best Beignets Recipe is a light, fluffy French doughnut that are cut into squares and puffed up when fried in oil then sprinkled with powdered sugar or dipped in chocolate syrup. The Best breakfast to wake up to! 
View Recipe