Remember when I told you I hated chocolate?  Yeah I was a weird and deprived child.  Snickers are what broke me of my hate for chocolate.  Now I can make them at home?  This spells trouble.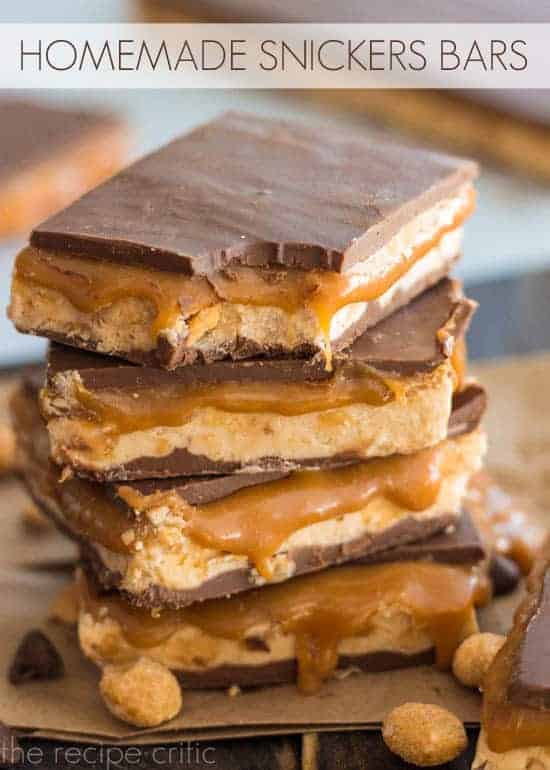 I started eating Snickers in high school.  But I would seriously peel the chocolate off and eat the caramel and nougat.  That is how much I hated chocolate but loved the inside of a Snickers.  By my senior year, I started to get lazy and would just eat the entire bar with the chocolate.  My love for Snickers goes waaaaaay back.  They have always been my #1 candybar.
My favorite part of a Snickers bar is the nougat.  It is so creamy and I love the peanuts inside.  Of course my second favorite part is the caramel.  But I am obsessed with caramel.  These Homemade Snickers Bars taste just like the real deal.  I couldn't believe it!  They are absolutely fantastic.  These are another one of my favorite things from my blog that will be served on a silver platter when I die.

Yum