Sheet Pan Teriyaki Chicken with Vegetables – made with tender chicken, crispy veggies with a flavorful sweet and tangy Asian sauce.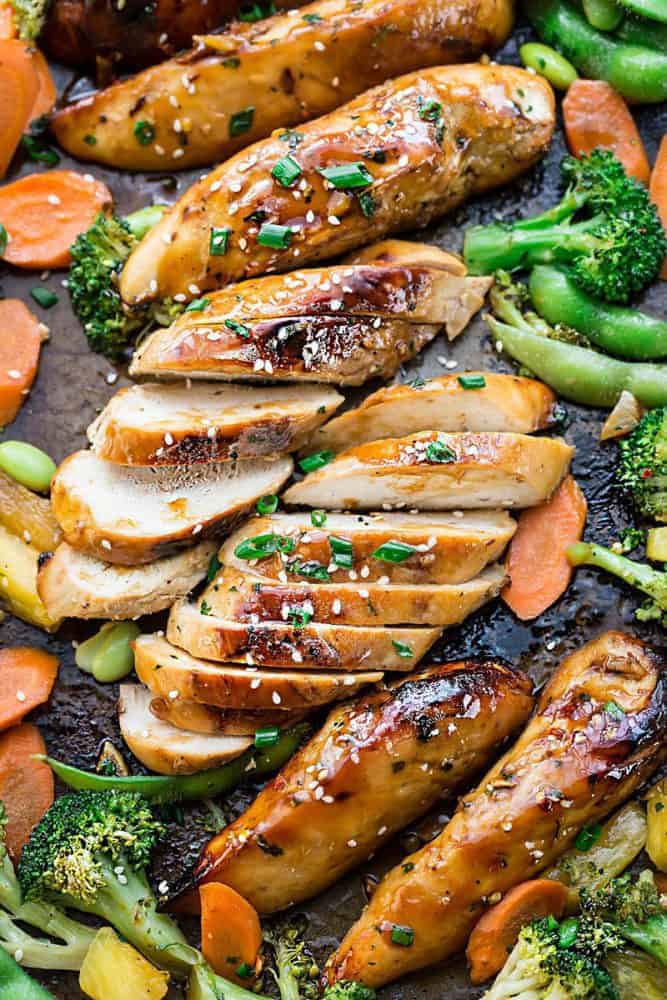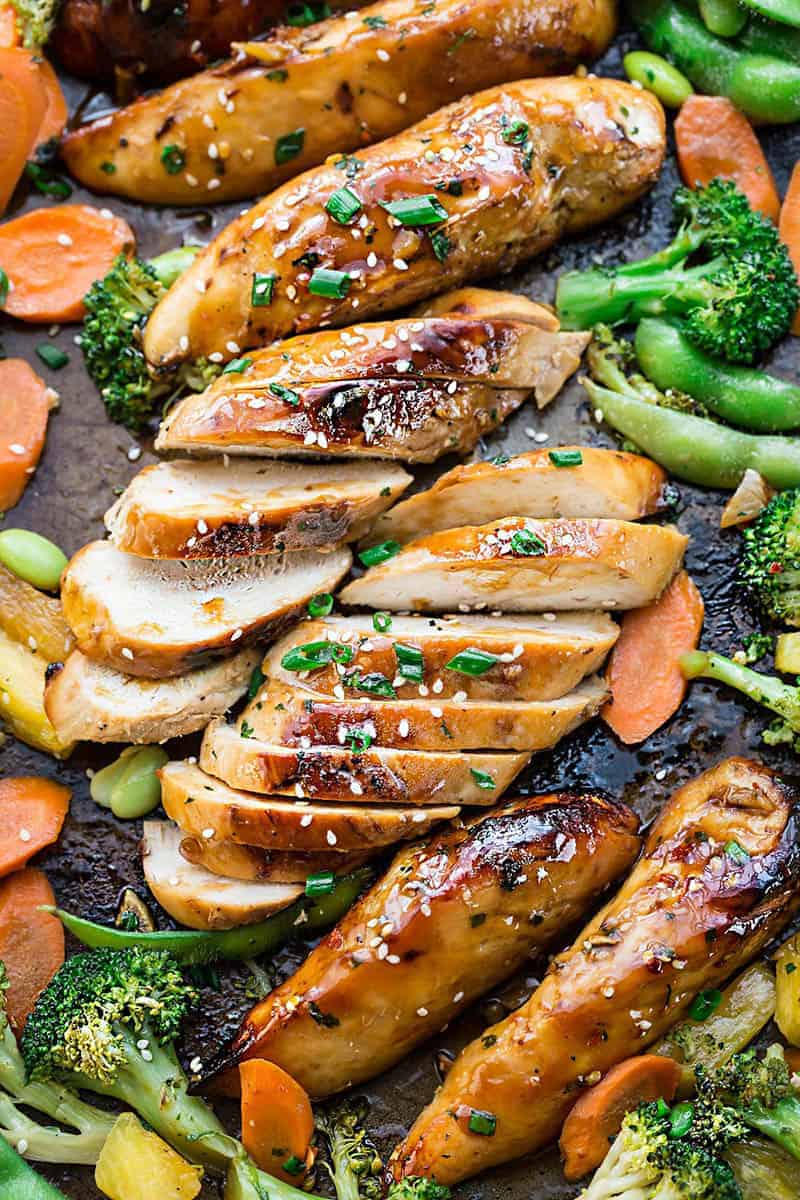 Hey everybody! It's Kelly from Life Made Sweeter! I am so excited to share some fun new recipes with all of you on The Recipe Critic! I'm a mom of two young kiddos so I'm all about family friendly recipes that don't require too much effort!
Today, I'm bringing you a delicious dinner recipe that is super easy to throw together.
Sheet pan meals are the ones I turn to the most when I don't have a ton of time to prep before dinner starts. They're perfect for busy weeknights and you can toss in any veggies you like or have on hand.

This Sheet Pan Chicken Teriyaki is one our favorites and shows up regularly at our house. My family absolutely loves anything with a sweet, tangy and savory combination and you get all of those amazing flavors with this simple homemade teriyaki glaze.

Everything cooks up on a sheet pan while soaking in the flavor-packed sweet and sticky glaze. The chicken stays nice and tender while the broccoli and carrots roast up caramelized and crispy.
The best part about this dish is how little effort it takes, plus you've got one amazing meal your entire family will love!
Enjoy it alone or serve it over your favorite rice or quinoa. Either way you choose, it will be so much easier and healthier than takeout!
Sheet Pan Teriyaki Chicken with Vegetables
Sheet Pan Teriyaki Chicken is an easy one pan meal made with tender chicken, crispy veggies with the most flavorful sweet and tangy Asian sauce.
Ingredients
Teriyaki Glaze
1 cup low sodium soy sauce
4-5 tablespoons honey (depending on how sweet you like it)
3½ tablespoons rice wine vinegar
1½ teaspoons sesame oil (plus more for drizzling on vegetables)
3 garlic cloves, minced
¾ teaspoon grated ginger
1 tablespoon cornstarch
¼ cup water
Salt and black pepper, to taste
3 boneless skinless chicken breasts, cut in half lengthwise (about 1½ pounds)
3 cups broccoli florets (about 2 bunches)
1 cup sliced carrots
Additional vegetables (optional)
¼ cup edamame beans, ¼ cup pineapple chunks
Green onions and sesame seeds for garnish
Instructions
For the glaze:
In a medium saucepan over medium heat, whisk together soy sauce, honey, vinegar, sesame oil, garlic, ginger, cornstarch and water until combined. Bring to a simmer, stirring frequently, until sauce thickens and bubbles. Remove from heat and set aside.
For the chicken and vegetables
Preheat oven to 400°F. Line a large sheet pan with parchment paper or foil coated with cooking spray and set aside.
Season each side of the chicken with salt and black pepper then drizzle spoonfuls of glaze over the chicken coating well on both sides. Reserve at least half of the glaze for later.
Cook in preheated oven for 20 minutes then remove the pan. Top chicken with additional glaze, flip chicken and glaze again.
Arrange the broccoli florets, carrots, edamame and pineapples in a single layer around the chicken. Season with black pepper and drizzle with ¼ teaspoon of sesame oil and teriyaki glaze and toss to coat. Return to the oven and bake for another 15-20 minutes, or until the chicken is cooked through and juices run clear.**
Remove pan from oven, slice chicken into strips and drizzle with remaining sauce. Serve over rice or quinoa and garnish with green onions and sesame seeds, if desired.
Notes
**If chicken is not done after 20 minutes, remove vegetables from pan first then return the chicken back to the oven until cooked through.

Cooking time may vary slightly depending on how thick your chicken pieces are.
More easy dinner ideas from Life Made Sweeter:
One Pot Teriyaki Rice with Chicken