These healthy meals are full of flavor and light on calories! Fill you month with all these delicious meals that will get you through.
Round up are perfect for knowing just what category you are looking for. Try this avocado, salad and more healthy dinner round ups!

Healthy Meals
It's blowing my mind a little bit that it's January and that 2021 is HERE. I made a big long list of New Years resolutions – cause I'm a goal junkie like that – and healthy eating is near the top, as always. I've rounded up 40 incredibly tasty, healthy meals to keep me (and YOU!) on track this year. Take your pick, they're all so delicious I can't decide where to start!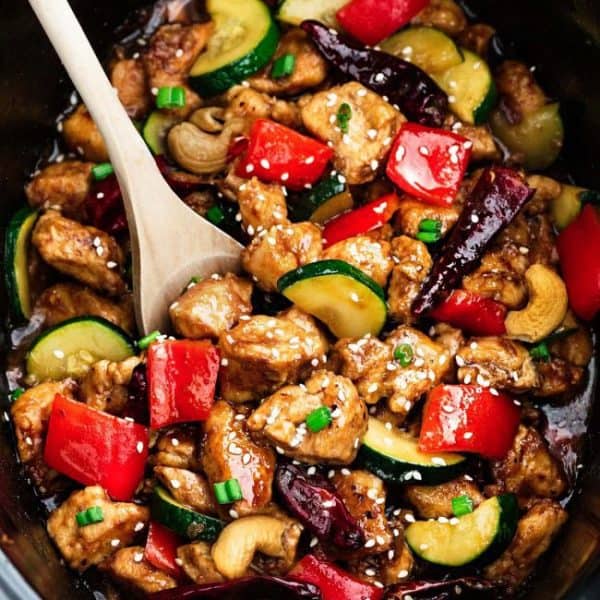 Skinny Slow Cooker Kung Pao Chicken
Skinny Slow Cooker Kung Pao Chicken is a delicious chicken coated in a sweet and spicy sauce with tender vegetables and crunchy cashews. Skip the takeout, this is so much healthier and better!
View Recipe