This corn gets grilled and slathered with an amazing mayonnaise blend and topped with parmesan cheese and chili powder.  This is one of the best corn recipes you will eat!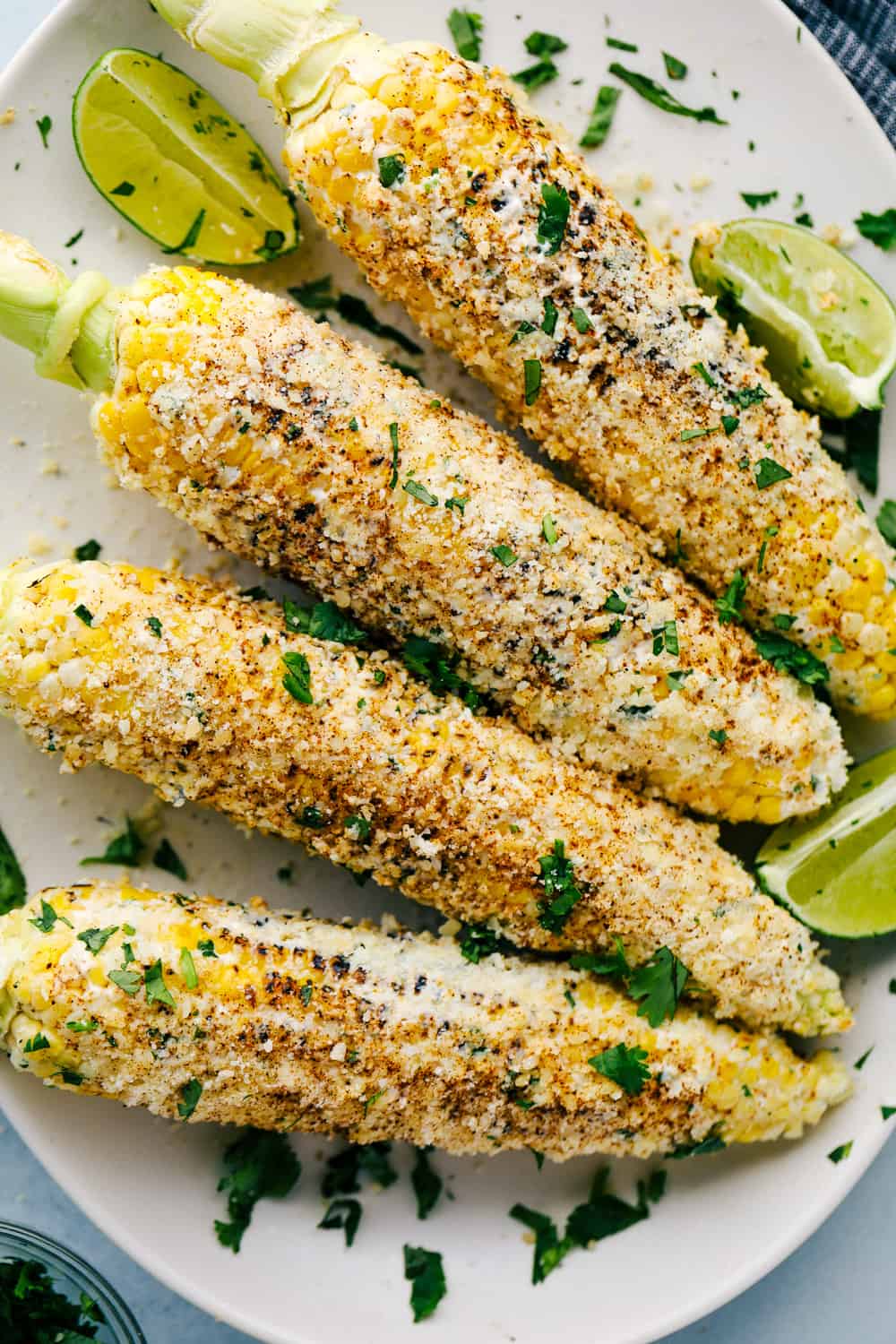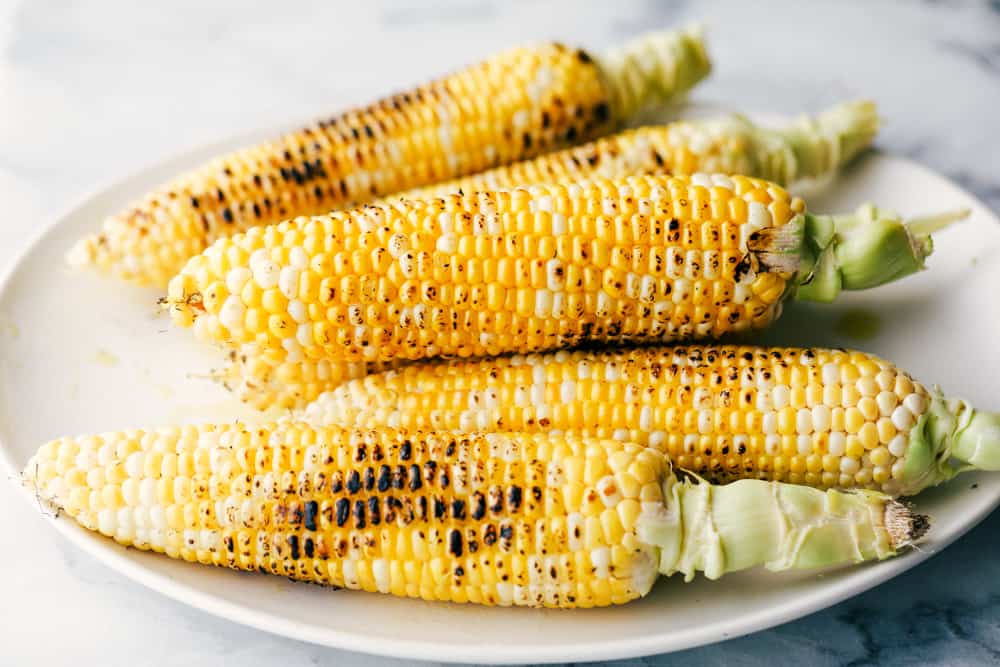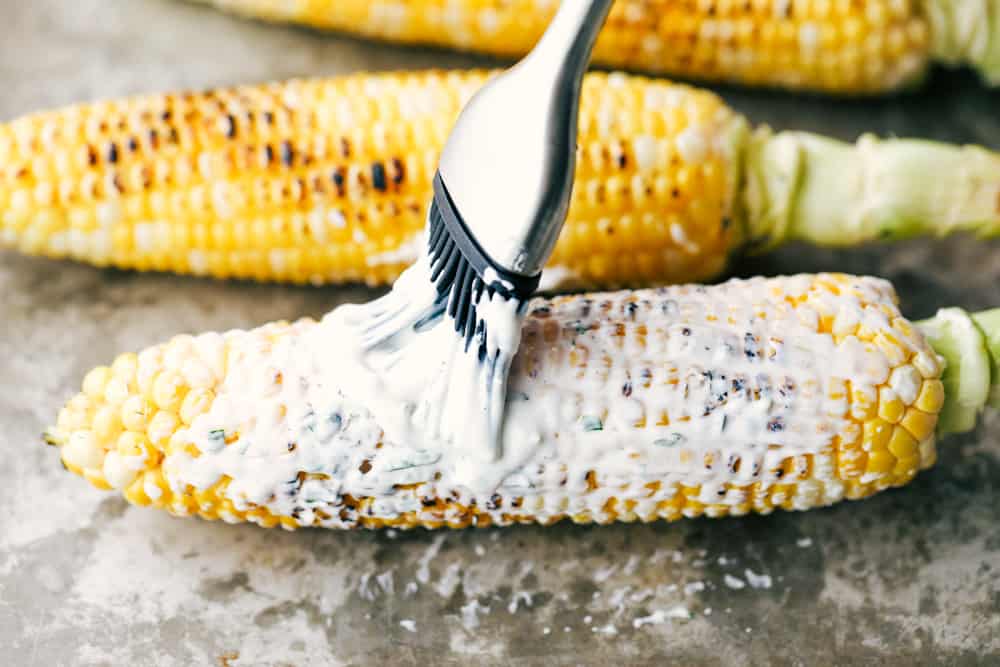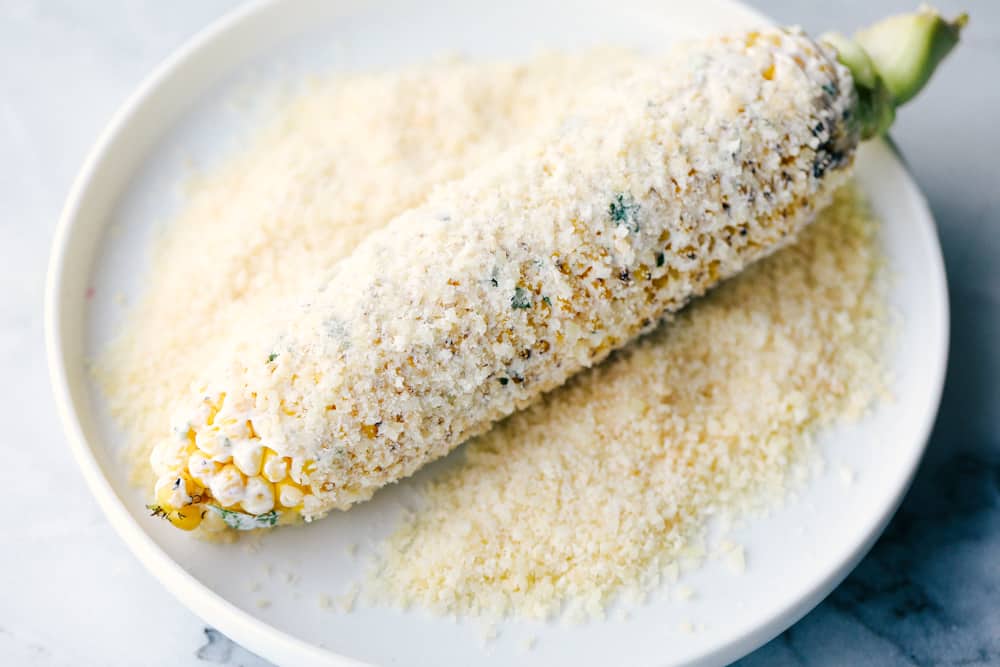 Grilling season is in full force over here at our house.  We love to grill!  One of our favorite sides to grill is corn. My entire family including the picky one loves to eat corn so we have it regularly.  I have been wanting to try this Mexican Street Corn for a while now and this was the perfect time to try!
I can't believe that I haven't tried it until now!  This was the best corn that I have EVER had!
The corn grills to perfection on the grill along side of the meat that you are cooking.   As soon as it comes off it gets slathered in a mayonnaise and sour cream cilantro mixture.  Then it is topped with parmesan cheese and chili powder.  All of these flavors combined were incredible!
We all couldn't get enough of this corn.   My son had two!  I could see us making this corn at every single BBQ from now on.  It is just that good!   I know that you guys are going to love it as much as we did.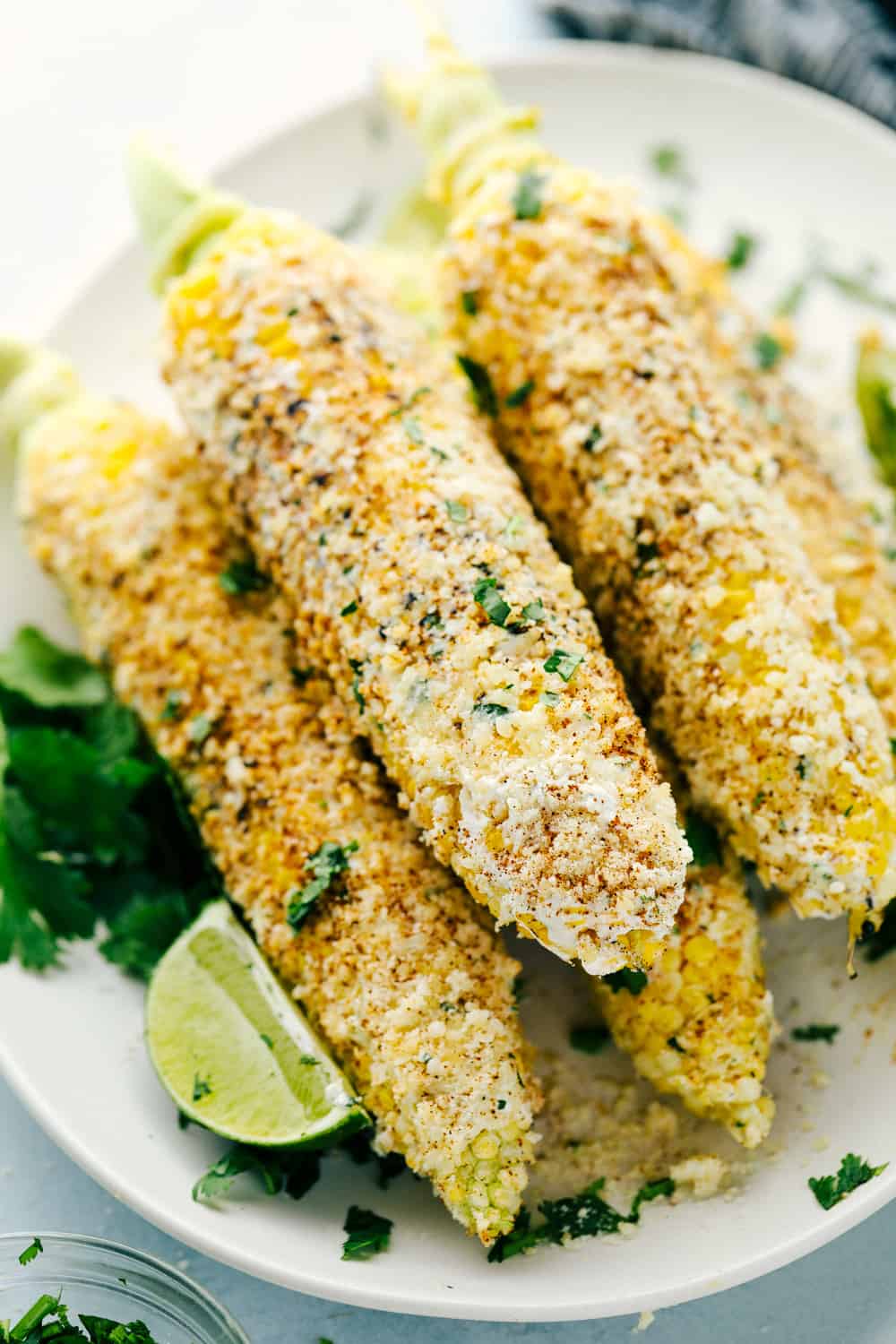 Grilled Mexican Street Corn
Ingredients
4 ears corn
½ cup mayonnaise
1½ cups sour cream
¼ cup freshly chopped cilantro
1 cup freshly grated Parmesan
1 lime, juiced
Red chili powder, to taste
2 limes cut into wedges, for garnish
Instructions
Remove the husks of the corn leaving the core attached. Grill the corn turning once on a hot grill or cast iron pan until it starts to get slightly charred.
In a small bowl mix the mayonnaise, sour cream and cilantro. Remove the corn from the grill and slather with the mayonnaise mix. Squeeze the lime juice over the corn and heavily season with parmesan. Sprinkle with chili powder.