This orzo pasta salad is filled with fresh veggies and has a fresh lemon taste.  Perfect for your next potluck!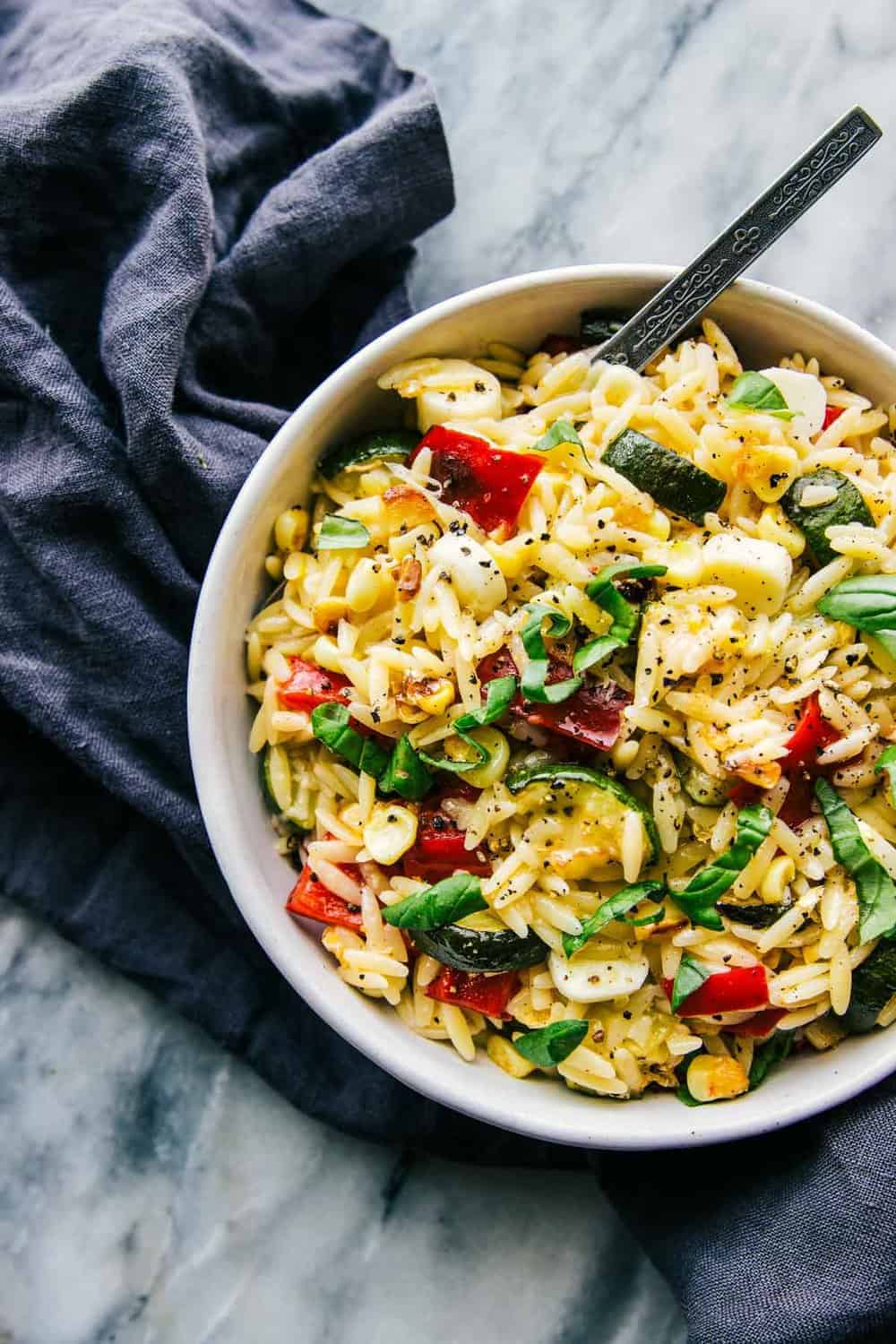 Hey everyone! Chelsea back from Chelsea's Messy Apron. Today I've got an easy pasta salad with NO MAYO! Don't get me wrong, I love pasta salads with a rich mayo dressing, but sometimes they aren't the best if you have to transport them or have them outside during a hot day.
This pasta salad is perfect for hot summer days because it won't go bad if it sits out for a little. It is best chilled, but it won't get bad quickly either!
This salad is packed with veggies and has a fresh taste from the lemon. You can easily switch up the veggies to what you like best. Pretty much anything goes in this one! 🙂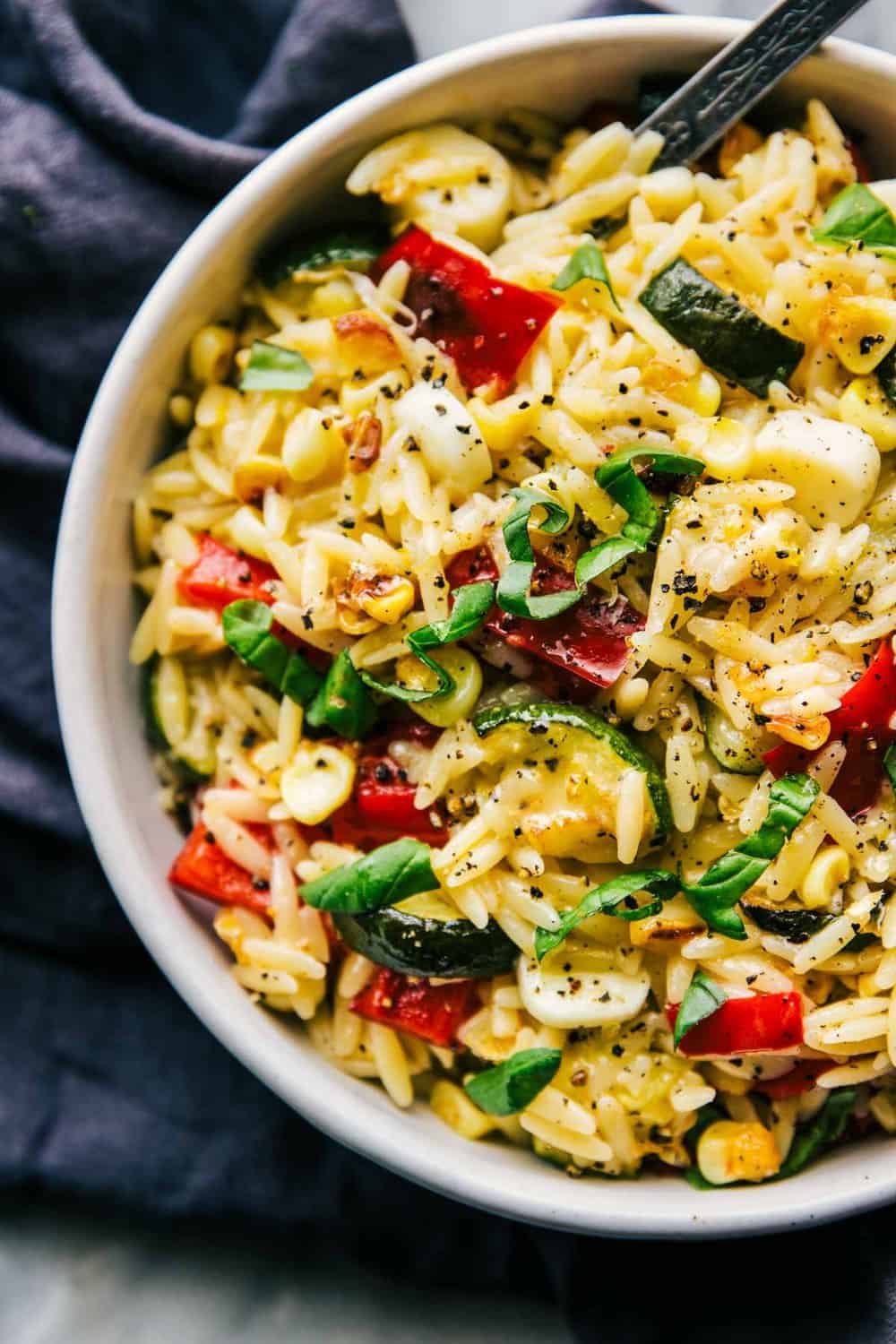 Orzo Pasta Salad
Author:
Chelsea from Chelsea's Messy Apron
Ingredients
¾ cup uncooked orzo
¼ teaspoon grated lemon zest
3 tablespoons freshly squeezed lemon juice
1 tablespoon olive oil
½ teaspoon salt
½ teaspoon minced garlic
1 teaspoon honey
½ cup corn
½ cup red bell pepper, chopped
1 small zucchini, chopped
3 tablespoons olive oil
Salt and pepper
½ cup cubed mozzarella
⅓ cup ribboned basil
Instructions
Preheat the oven to 400 degrees F.
Cook orzo according to package directions. Drain and rinse with cold water; drain and place in a large bowl.
While orzo cooks, combine lemon zest, lemon juice, olive oil, oil, salt, garlic, and honey. Whisk until well combined.
Toss the corn, chopped red pepper, & chopped zucchini with olive oil and salt and pepper on a tray.
Cook for 20-25 minutes, flipping every 7-8 minutes in the preheated oven. (Cook until crisp tender)
Remove and allow to cool.
Toss completely cooled vegetables, completely cooled pasta, cubed mozzarella, and ribboned basil with the dressing and chill in the fridge until ready to enjoy.
Add salt and pepper to taste!
Enjoy!
More delicious salad recipes from Chelsea's Messy Apron:
Triple Berry Spinach Salad with the BEST lemon poppyseed dressing and candied pecans
Almond, Berry, and Chicken Spinach Salad with an easy healthy dressing