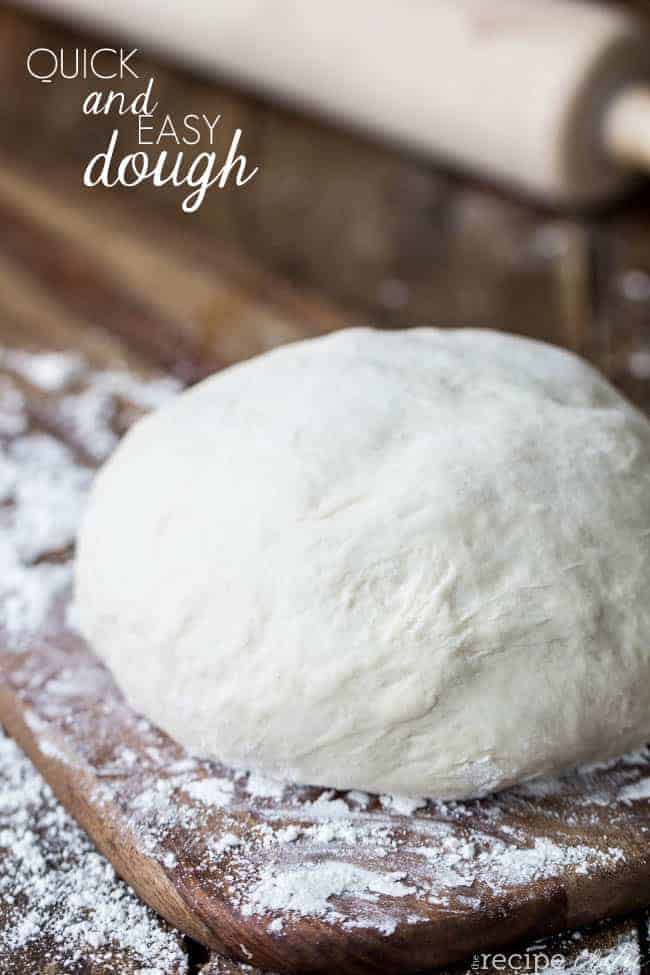 Today I am sharing with you my favorite dough recipe in the whole entire world.  It is awesome.  Years ago, making dough intimidated me.  I would try a recipe and it wouldn't raise right, or it just took to long and it was frustrating.  When I stumbled on this recipe I couldn't wait to try it.   Instantly became my favorite recipe and let me tell you why!
The rest time is only about 20 minutes for this dough.  So within 30 minutes I can have my pizza or whatever I am making in the oven.  It is a great recipe for beginners because it is so easy.   And the taste is fantastic.   I use several recipes on my blog with this dough recipe.  Parmesan Bites with alfredo dip, Homemade Garlic Knots, Homemade Breadtwists, and I have my favorite pizza recipe and cinnamon roll breadtwist recipe coming your way!  They have all turned out perfect.  My boys beg me to make homemade pizza and breadtwists instead of ordering a pizza.  This is a dough recipe that you are going to want to keep in the archives and use over and over again.  It is incredible!

Quick and Easy Dough
Ingredients
1½ cups warm water
2 Tbsp. sugar
1 Tbsp. yeast
3½ cups flour
1 tsp Salt
Instructions
Mix warm water, sugar and yeast together. Let that sit for 5 minutes.
Add flour and salt to the water, sugar, and yeast. Mix this until smooth and let it raise for 10 minutes. I used my kitchenaid mixer with the dough hook and it was so easy and worked great!
Prepare the dough for what you will be making and let rest for another 10 minutes before putting into the oven.
Bake at 400 degrees for 15-20 minutes.
*If making a pizza, you can cut the dough recipe in half and make a thinner crust pizza and breadtwists. That is what we like to do.