I have rounded up some mega delicious, totally drool-worthy man pleasing recipes for you, just in time for Father's Day! My husband would go crazy for each and every one of these!
Father's Day is a great time to fire up the grill, us that instant pot or turn on the slow cooker! There are so many different recipes that your man will love! Try out this juicy tomahawk steak, these delicious sticky honey garlic wings or these delicious grilled portobello burgers.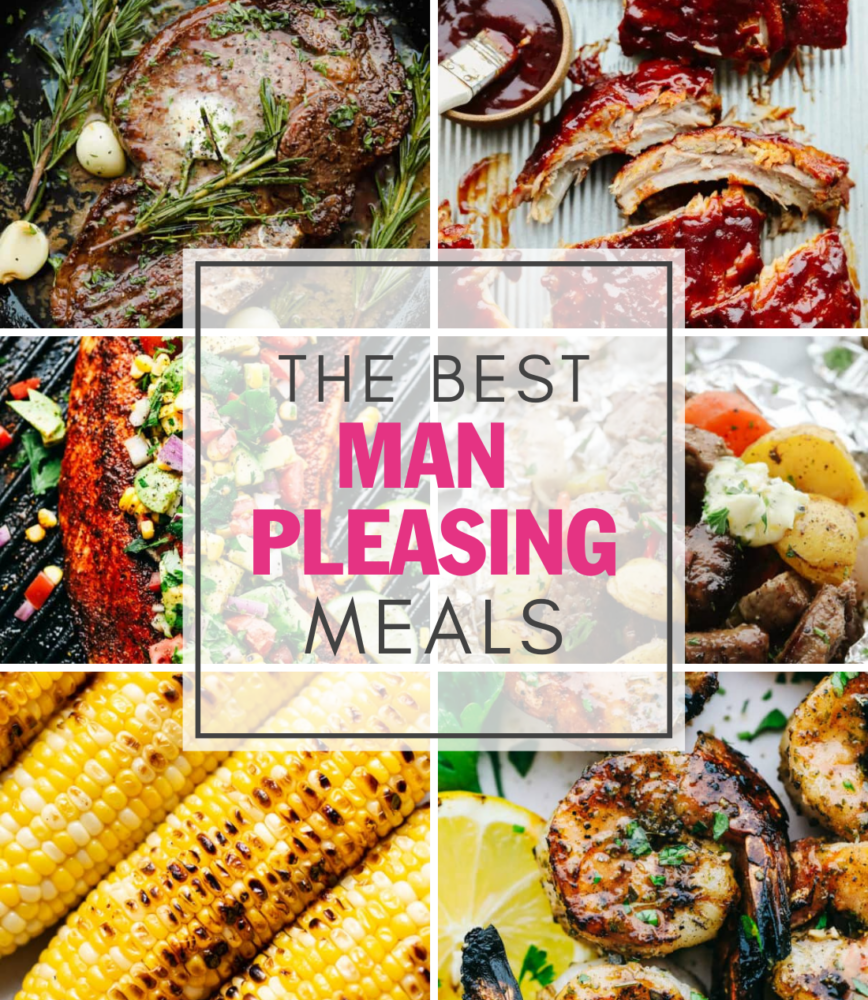 Man Pleasing Meals
Father's Day meals can range from delicious steak, chicken, salads, and just about any sides that you can imagine. Everyone's man pleasing meal looks diferent which is why I wanted to put together this man pleasing meals roundup! It has all of the best recipes to celebrate your man all in one place. I love making this meal different and special every year and these recipes help me do that.
Narrowing down the choice for Father's Day dinner is going to be tough. We might just have to make it Father's Day week and then pick seven of these tasty meals! I know that since Father's Day is towards the beginning of summer break, we really like to spend time grilling outside. But I know that many of you love using the Instant Pot and slow cooker so I have included something for everyone! These man pleasing meals are so delicious, good luck picking your favorite!
Cooking Temperatures
There are a lot of meat recipes in this man pleasing meals roundup! The one thing that you want to get right whenever you are cooking meat is the internal temperature. Because it's sometimes tricky to tell if meat is done, then use a meat thermometer every time before you eat your meat just to make sure.
Rare: 115 to 120 degrees Fahrenheit.
Medium-Rare: 120 to 125 degrees Fahrenheit.
Medium: 130 to 135 degrees Fahrenheit.
Medium-Well: 140 to 145 degrees Fahrenheit.
Well-Done: 155 to 160 degrees Fahrenheit.
Burgers (Ground Beef): 160 degrees Fahrenheit.
Pork: 145 degrees Fahrenheit.
Chicken: 165 degrees Fahrenheit.
Keep in mind that the temperature of your meat rises about 5-10 degrees after you take it off the grill.