Sweet and Zucchini recipes are the best recipes to have during garden season. Try all the favorite zucchini recipes today!
Sweet and Savory Zucchini Recipes
Is your garden overflowing with summer produce? Do you have some of those GIANT zucchinis soaking up the sun and have no idea what to do with them so you're pretty much just giving them away by the basketful to neighbors?? Stop! Don't give any more away. At least not in their raw whole zucchini form. I've rounded up more than 40 incredibly mouthwatering zucchini recipes for you to try, both SWEET and SAVORY!! Make something for dinner tonight and then whip up a dessert or two to deliver to those neighbors!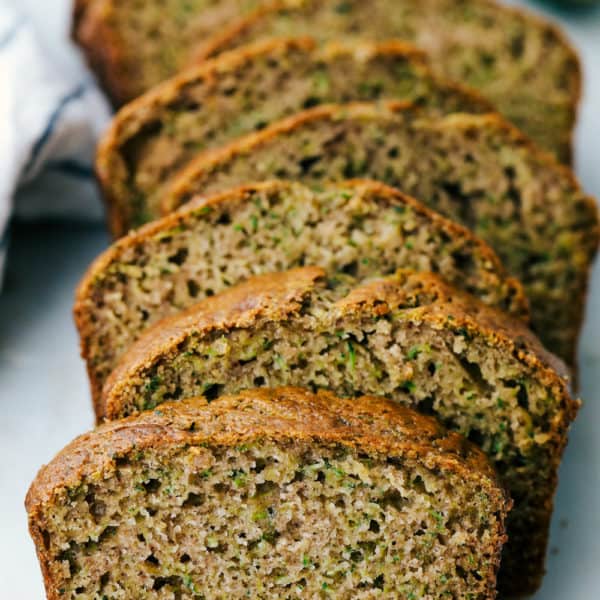 My Favorite Zucchini Bread Recipe (Tried and True!)
My favorite zucchini bread recipe is a sweet and savory, full of flavor, moist bread! Slice a piece of heaven and enjoy this delicious quick bread with your family and friends. 
View Recipe