You guys. Today is special. Amazing. Spectacular even. Because today…… Today is all about CHOCOLATE. Did you hear me?? I said TODAY IS ALL ABOUT CHOCOLATE!!! Okay sorry for yelling. I am just really really ridiculously excited to be sharing more than 50 incredibly luscious chocolate recipes with you today. But let's stop chatting and dig in shall we??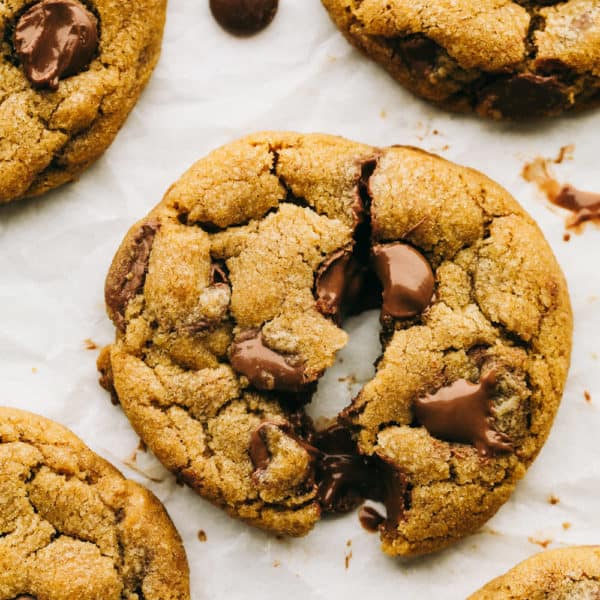 Brown Butter Chocolate Chip Cookies
Brown Butter Chocolate Chip Cookies are perfectly thick and chewy chocolate chip cookies that are made even better with rich browned butter. They might just be better than the classic and are just as simple to make!
View Recipe